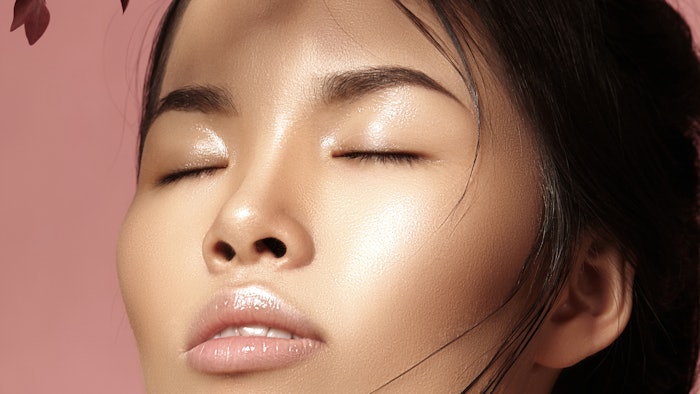 Photo 101138607 © Marina Morozova | Dreamstime.com
K-beauty or Korean Beauty has been a trend in the United States for a few years and it seems to be here to stay. The global K-beauty products market is projected to register a CAGR of 9.79% over the forecasted period of 2021-2028. This is fueled by the want of clean beauty and enhanced by social media.1
One of the most prevalent concepts to have come out of K-beauty is "glass" skin—i.e., skin that appears poreless, reflective and glossy, giving the appearance of glass.2 This essentially means allowing the skin to be at its most luminous state. 
Related: 3 Keys to Creating Asian-inspired Beauty
K-beauty is known for its extensive beauty routine. This includes an oil makeup-removing cleanser, gentle foaming cleanser, exfoliator, toner, essence, serum, moisturizer, face oil, sunscreen and sheet mask. 

K-beauty products have exploded all over social media and include everything from moisturizer with bee venom, to serum with snail mucin and more. Add to this consumers watching YouTubers, Instagrammers and TikTokers showing off their "glass" skin, and the use of their extensive beauty routines. Due to these influencers, consumers have been hungrier than ever to achieve this type of skin.
The full lineup of products in a K-beauty routine help to maintain skin health but also contribute to creating plump and luminous skin. Thus, the focus of K-beauty is healing the skin through hydrating and brightening effects.
Serums
Serums are often used to help deliver cosmetic actives to the skin. They are commonly used after cleansing and toning the skin but before moisturizing. Since this type of dosage form its often thicker than a toner/essence but thinner than a moisturizer, it is optimal to help deliver hydration and actives to the skin. Serums are frequently in the form of a liquid and dispensed in the form of a dropper or pump packaging type.
Many consumers use serums as a targeted treatment product. For instance, if a consumer is trying to target a specific concern such as wrinkles, acne, dryness or pigmentation, they would look for a corresponding ingredient that addresses this concern. Some common cosmetic active ingredients found in K-beauty include vitamin C, Centella asiatica, snail mucin, niacinamide, hyaluronic acid, salicylic acid, green tea, bamboo extract and propolis.3  These ingredients can help heal and hydrate the skin.
Active ingredient options are endless when it comes to serums; however, brands need to understand the skin needs of their demographic. It also is important to ensure the cosmetic actives that go into a serum will not only perform, but also sell.
Soft Focus Aesthetics
Aside from ingredients that help hydrate and brighten the skin over time, K-beauty products also offer instant gratification by imparting a dewy and blurred look. This blurring effect makes the skin look softer and helps to achieve the appearance of "poreless" skin while reducing the appearance of fine lines and wrinkles.
Archived: K-beauty: Eastern Ritual vs. Western Pace, Adopting a Mindset
A variety of ingredients can be utilized to help achieve a soft-focus effect. These include silicones, elastomer gels, polymethylsilsesquioxane and silicas. There are multiple reasons why soft-focus materials are extremely effective ingredients. For one, their high diffuse reflection reduces shine. These particles absorb minimal light and have a high total transmission to provide a natural appearance.4 Soft-focus ingredients not only help to alter the finish on the surface of the skin, but also enhance the feel upon application, allowing for an overall positive consumer experience.
Thickeners
Delivering hydration to the skin is vital when it comes to K-beauty; it also affects how the product feels upon application. The experience of applying products is just as important as the performance of the product. K-beauty serums typically provide a refreshing freshwater break on the skin. This helps enhance the aesthetic and application of a formulation.
This water break feel can be achieved using acrylates/C10-30 alkyl acrylate crosspolymer, carbomer and sodium carbomer. Such polymers help create a clear gel that helps to stabilize and provide suspending properties. If the formulation is in the need of some slip, xanthan gum and Acacia senegal gum can also be included.
Preservatives
A preservative is a vital ingredient in any cosmetic formulation to help prevent the growth of yeast, mold and bacteria. Some examples that can be used in water-based serums are caprylhydroxamic acid, 1,2-hexanediol, sodium benzoate, potassium sorbate, phenoxyethanol and ethylhexylglycerin. It is important to note the optimal pH range of the preservative and chosen cosmetic actives. Then, make sure to adjust the pH of the final formulation to ensure both ingredients are formulated for optimal efficacy and performance.
Conclusion
K-beauty has paved its way through Western culture, giving rise to the trend for "glass" skin. This has caught traction on social media, and consumers have been searching non-stop to recreate it. As with all products, to create the correct kind of performance and aesthetics, formulators must optimize the use of the chosen cosmetic actives and aesthetic driving ingredients. The use of texture modifiers and thickeners can also be utilized to create an ideal formulation while optimizing the correct pH.
Previously: Formulating on Trend: Clean Cleansing Balm
References
1. Inkwood Research. (2021, Jun). Global K-beauty products market forecast 2021-2028. MarketResearch.com. Available at: https://www.marketresearch.com/Inkwood-Research-v4104/Global-beauty-Products-Forecast-14695565/
2. McCray, N. (2021, Jan 2). How to get 'glass skin' – the biggest trend in K-beauty. RUSHH Magazine. Available at: https://www.russh.com/glass-skin/
3. UMMA. 10 Korean skincare ingredients you need to know. Available at: https://umma.io/blog/10-korean-skincare-ingredients-you-need-to-know/
4. Deckner, G. (2014, Jun 20). Soft focus technology. Prospector. Available at: https://knowledge.ulprospector.com/692/pcc-soft-focus-technology/