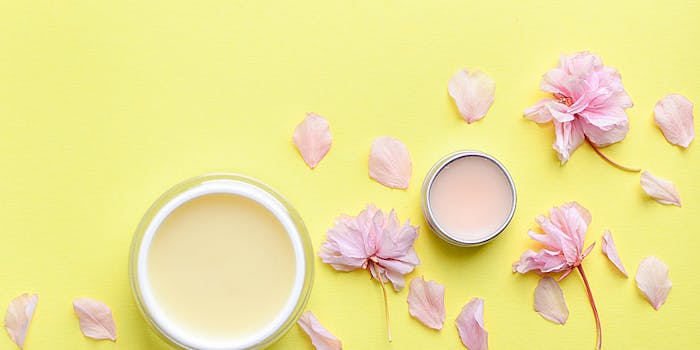 Photo 147283012 © Elena Kalfa | Dreamstime.com
When it comes to clean cleansers, waterless is one way to embody the clean beauty movement since to some degree, this trend includes sustainability. 
Featured: From 'Clean' to 'Safe' Cosmetics: How EU/UK Regulations Can Shift the Parlance Toward Health—A Commentary
Clean beauty is a concept that seems to be staying around for a while. The clean beauty movement has been led by various popular beauty retailers such as Sephora, Target and Ulta. These retail giants have outlined and defined what they view as clean beauty. Due to this, each retailer has curated a "formulate-without" ingredients list.* From this, brands who seek to formulate products for these retailers must abide by this blacklist to receive the clean beauty certification each retailer offers.
Going further, Goop and Beautycounter are brands viewed as the definition of clean beauty. They extend beyond a "formulate-without" list for components suspected to be hazardous, positioning clean as a lifestyle that brings about wellness.
Clean companies often are led by the information provided to them by the Environmental Working Group (EWG). Although most of the scientific beauty community does not back the EWG, many consumers look to this group as a source of information, which perpetuates the idea of clean beauty. This is what makes brands such as Goop and Beautycounter so successful.
As formulators and chemists, following these "formulate-without" lists can prove challenging to develop products that are as efficacious as a traditional formulation. While in recent years, many innovations from ingredient suppliers have been impressive, a portion of these is not considered clean or natural, which many brands strive to be and embody.
When formulating for clean and natural beauty, it is important to use technologies the industry has gained in recent years while also going back to the basics. For example, since the consumer-induced ban of parabens, there has been an influx of new preservative systems on the market. However, some of the ingredients considered to be "bad" via the clean beauty movement contribute to aesthetics and prove challenging to replace.
Clean Beauty Cleanser Considerations
In this column, we will focus on formulating a cleanser that aligns with clean beauty standards.1 First, returning to the basic requirements of a cleanser can assist in formulating. These would include: cleaning ability; chemical and microbiological stability; sensory characteristics; efficacy; and the claims marketing teams want to make.
In terms of product form, consider that water is known to be a depleting resource.2 So as formulators for clean beauty, reducing water content is vital to embody the movement. Cleansers are known to comprise mostly water, so going waterless means turning to other dosage forms out of the norm such as powder or balms.
Makeup-removing Emollients
Makeup removal is a claim that can provide value to a cleansing formulation, especially when it comes to targeting the makeup-wearing population. Including emollients and oils in a cleanser may seem a little counterintuitive, as most cleansers are often trying to remove oil from the skin. However, the use of oils allows the common color cosmetic product to break down, allowing for the easier removal of products such as eyeliner, mascara and foundation.
Some good options include cetyl ethylhexanoate, ethylhexyl palmitate, ethylhexyl olivate, caprylic/capric triglyceride and coco-caprylate/caprate. When the balm is applied to dry skin, these oils will help break down the makeup but not wash away.
Cleaning Agents
As mentioned, cleaning the skin entails removing dirt and oil, and certain cleansing agents can be used in cleansing oils and balms. When these ingredients encounter water, it creates a milky emulsion that helps wash away the oil and makeup on skin broken down by the formula oils.
An ideal ingredient to include in cleansing balm is sorbeth-30 tetraoleate at around 15%, which will provide that milky emulsion when it comes into contact with water.
Oil-gelling Agents
To create a balm-like texture in an oil-based cleanser, oil-thickening or gelling agents are used. These agents create a product form based on a gelling network. These networks can provide different levels of viscosities, hardness and textures to meet various consumer sensorial expectations.
By optimizing the gelling agents, the formulator can optimize a unique formula aesthetic while also enhancing heat stability. Some options for oil gelling agents are glyceryl behenate, glyceryl behenate/eicosadioate, dibutyl ethylhexanoyl glutamide, dibutyl lauroyl glutamide, tribehenin and polyethylene.
Preservative
Even with waterless formulations, the addition of preservatives is helpful to prevent the growth of unwanted microorganisms, as this type of formulation is easily contaminated with water. Preservatives ensure that product is safe for the end-user. Phenoxyethanol, ethylhexylglycerin, caprylyl glycol or hexylene glycol are great choices to include in a cleansing balm-type formula.
Previously: InstaNatural's Rose Makeup Cleansing Balm
Conclusion 
As clean beauty becomes more prominent in the beauty space, there is no avoiding it. By optimizing basic cosmetic chemistry, clean formulations can be developed. These will appeal to the target audience while offering performance and efficacy with an acceptable ingredient list.
As waterless beauty has become almost adjacent to clean beauty, combining both is a two-for-one deal. Thus, a waterless cleansing balm is an ideal formulation type for a cleanser. It is not only gentle on the skin, but abides by clean beauty standards. 
*Editor's note: The author notes since every clean list are based on different retailers and brands (as mentioned), there is no confirmation that the ingredients provided are on a "approved clean ingredients" list since there is no consistent list available. The ingredients that are recommended are generally considered clean by most major retailers but formulators should know to check the brands blacklist/clean list to confirm that it aligns appropriately with claims. 
References
Lionetti, N. (2020, Sep 2). Formulating forum: Crafting 'clean' beauty means returning to the basics. Available at: https://www.cosmeticsandtoiletries.com/formulating/category/natural/Formulating-Forum-Crafting-Clean-Beauty-Means-Returning-to-the-Basics-572275921.html

United Nations Department of Economic and Social Affairs (UNDESA). (Updated 2015, Sep 8). Water and sustainable development. Available at: https://www.un.org/waterforlifedecade/water_and_sustainable_development.shtml