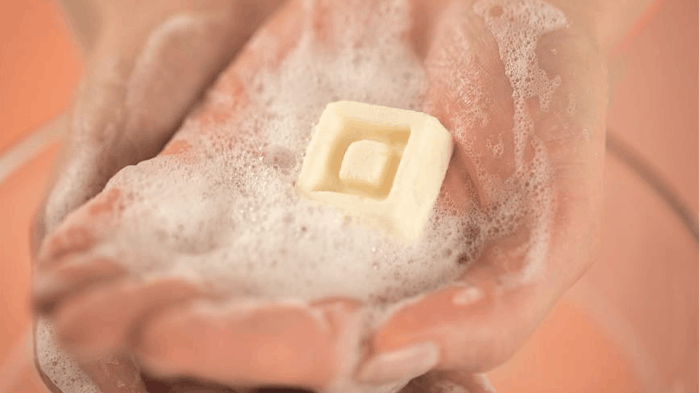 Image source: Clariant
Clariant has added to its natural ingredient portfolio with GlucoTain GEM (INCI: Not Provided) for use in personal cleansing concepts, in particular, solid format products.
Previously: Clariant's Galactinol Advanced Boosts Skin Resilience
GlucoTain GEM aids the transition to more sustainable beauty, supporting formulating of solid and concentrated high renewable carbon index and environmental label-compliant compositions that reduce water use and packaging.
The concentrated glucamide is sulfate-free and based on non-food competing sunflower oil and sugar syrup. The components of the active are sourced in Europe to ensure proximity to the production site. The active has low water content, is 100% biodegradable and has a low carbon footprint.
GlucoTain GEM is salt-free nonionic material that enables formulators to impart a foam to skin and hair products that are easy to dilute, achieving a creamy whipped-like consistency that is easy to spread, and also quick and easy to rinse off. The after-feel is pampering and protective. All these benefits stem from its structure that is compatible with the various ingredients in the chassis of rinse-off soap, bath and shower formulations.
To demonstrate its potential, Clariant follows the trend of solid water-less formulation systems with the development of an environmental label-compliant conditioner bar with >99.5% RCI. Clariant's concept of "GEM conditioner–as precious as your hair," which includes the active, has been shown to have restorative and conditioning effects on damaged hair
Related: 10 Solid Format Products Launched in 2021
"GlucoTain GEM is a robust yet precious innovation for advancing products in a more sustainable direction," said Hermann Bach, global head of strategic marketing and innovation at Clariant. "It is pushing the bubble further on cleansing, opening up new possibilities for the industry to overcome usual difficulties in developing mild but concentrated or solid rinse-off formulations and still achieve conditioning, delightful sensory for skin and hair. This glucamide ticks important boxes on performance and environmental impact to ultimately support formulators and consumers in making responsible choices."