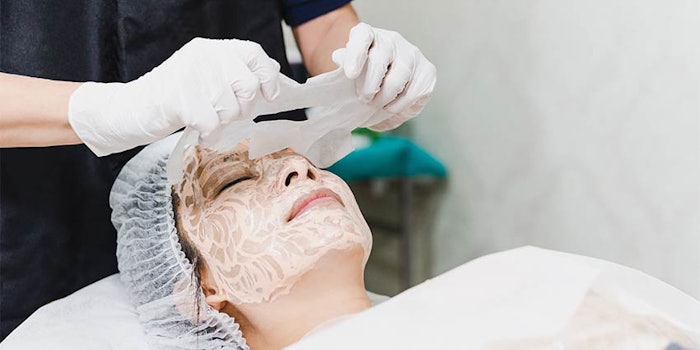 Editor's note: This article has been adapted with permission from our sister brand's, Skin Inc.'s, monthly column, "Jar Deconstr­­ucted." In it, the editors review research and commercial reports about an ingredient of interest, along with spa and professional products that apply said ingredient. It is offered soley for your consideration and further investig­­ation. This month's piece is borrowed from the September 2021 edition.
Kojic acid was discovered in Japan by Saito in 1907, according to an article in the Central European Journal of Public Health, who isolated the compound from the mycelium, or fungal threads, of Aspergillus oryzae grown on steamed rice. Known commonly as koji in Japanese, this name was given to the organic compound by Yabuta in 1913.1
Kojic acid can be made from several different types of fungi,2 especially Aspergillus oryzae, and is also a byproduct from the fermentation of certain foods including Japanese sake, soy sauce and rice wine. More recently, micro-organisms have been adapted to produce kojic acid for industrial scale production.3
The ingredient is well-known to inhibit pigment formation in both plant and animal tissues.4 For example, it may be used on cut fruits to prevent oxidative browning, and in seafood to preserve pink and red colors. It also is reported to demonstrate antibacterial and antifungal properties. A review published in Biomedicine & Pharmacotherapy additionally outlined effects of kojic acid and its derivatives ranging from antimicrobial, antiviral, antitumor and antidiabetic, to anticancer, anti-parasitic and insecticidal, among others.5
Skin Care Effects
For skin care, kojic acid commonly is used to prevent the formation of tyrosine. Tyrosine is a copper-containing enzyme involved in the biosynthesis of melanin in skin.6 By inhibiting tyrosinase, kojic acid prevents melanin formation, in turn imparting a skin-brightening effect.2 Considering this action, however, the ingredient can make skin more susceptible to sunburn, so sunscreens and protective clothing may be recommended. . .
Continue reading about the skin benefits of kojic acid in the Digital Magazine...
References
1. chrome-extension://efaidnbmnnnibpcajpcglclefindmkaj/viewer.html?pdfurl=https%3A%2F%2Fcejph.szu.cz%2Fpdfs%2Fcjp%2F2004%2F88%2F06.pdf&clen=324390
2. https://www.healthline.com/health/kojic-acid
3. https://www.researchgate.net/publication/215491135_Kojic_acid_Applications_and_development_of_fermentation_process_for_production
4. https://en.wikipedia.org/wiki/Kojic_acid
5. https://pubmed.ncbi.nlm.nih.gov/30537675/
6. https://onlinelibrary.wiley.com/doi/abs/10.1002/psc.3329