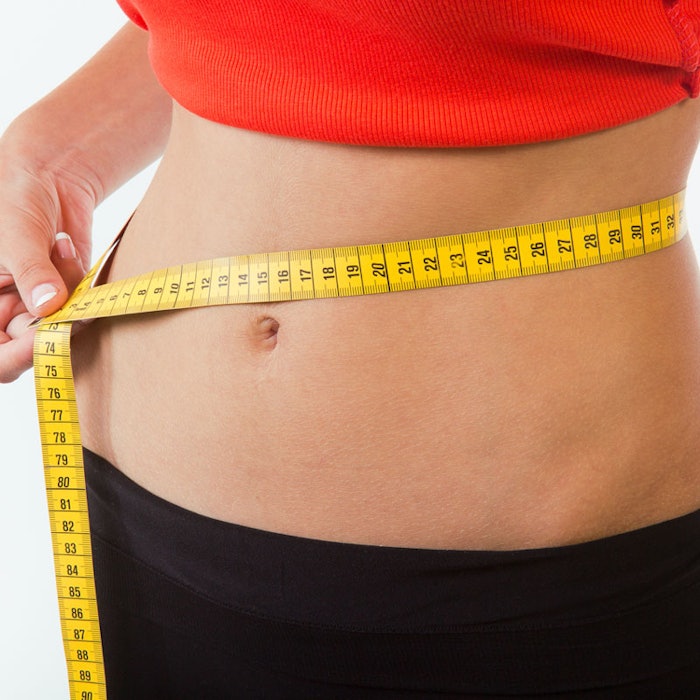 Laboratoires Expanscience introduced Macaline (INCI: Propanediol (and) Water (and) Lepidium Meyenii Root Extract), its first cosmetic active ingredient with slimming properties, including draining and firming.
Macaline is designed to help shed fat and limit fibrosis in the fat cells; strengthen the blood vessels' structure and improve microcirculation, which reduces puffiness. It's said to restore the dermal matrix, firming the skin. Some benefits from these effects include a toned figure, less cellulite, a minimized orange-peel effect and a reduced heavy-leg feeling.
To prove the effectiveness of Macaline, clinical trials of normal body mass index was conducted on 33 women.
"After the subjects used a cream formulated with Macaline for 56 days, we observed a 31 cm³ reduction in thigh circumference, a 44% increase in temperature consistency compared to the placebo and firmer skin tissue," said Armelle Le Peniec, director of cosmetic active ingredients at Laboratoires Expanscience.
Eco- and People-Friendly
Made from maca—a Latin American plant grown on the Andean plateaus—the company's R&D team developed the ingredient to have an eco-design. With a patented extraction process, the active ingredient is beneficial for people and the environment.
The supply chain from maca is overlooked with the company's commitment standards, "Responsible plant supply chains." As a member of the Union for Ethical BioTrade since 2011, the company's sourcing is subject to evaluation with its standards and other supply chains.
"After developing the segment of active ingredients for the face, we wanted to revitalize the body and hair care segments," said Le Peniec. "To help customers make plans for this active ingredient, we also developed a ready-to-use formula made with Macaline that is designed to inspire their creativity."