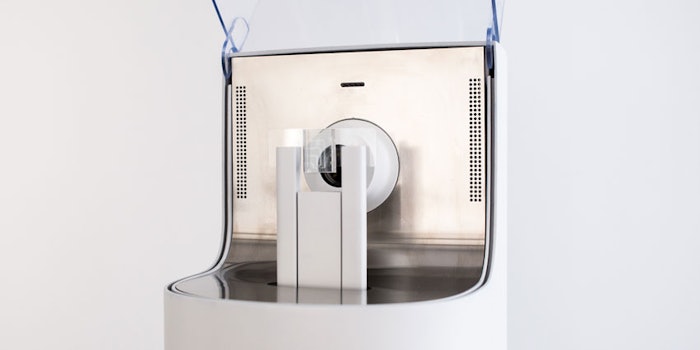 Microfactory has developed the first biomimetic pore dedicated to cosmetic testing for antiperspirant and sebum control effects.
According to the manufacturer, the Smart-Pore device shows the effects of products, including antiperspirants, body care and makeup, in real time. Previously, the technology has been used to screen and measure the efficiency of antiperspirant formulations in a manner of hours, as opposed to weeks via gravimetry.
Smart-Pore itself is the transparent, artificial pore that mimics sudoral pores of the human skin. It is used in conjunction with the company's SOD4 instrument, which is capable of controlling minute amounts of fluidic flows with precision in the range corresponding to human skin secretions. Emissions are reproduced in a controlled manner in a climatic chamber with regulated temperature and humidity. 
The two technologies enable users to see the impact of products on sweat pores from under the skin; or conversely, the gradual impact sweat has on the properties of a product. With more than 30 years of experience in microfluidics, the company and its latest offering provide new capabilities for the research and the formulation of cosmetic products.