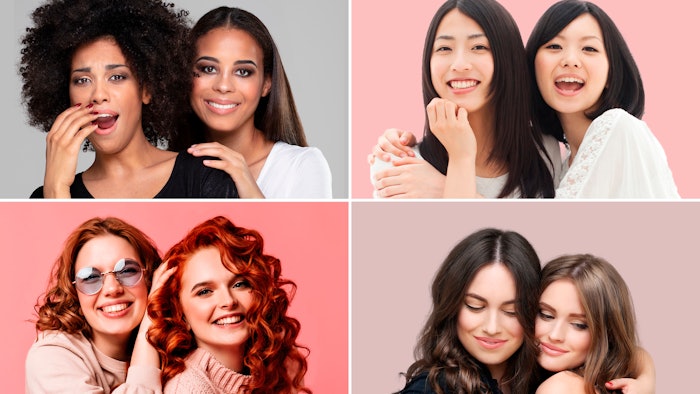 Image source: LLS Beauty
Lubrizol Life Science–Beauty (LLS Beauty) has created More-Than-A-Conditioning Shampoo, a simple one-step routine for soft, smooth, manageable hair that replaces multiple products while delivering desired results.
Previously: Lubrizol x Suzano Co-develop Eucalyptus-based Ingredients
More-Than-A-Conditioning Shampoo not only cleanses and moisturizes hair, but also aligns hair fibers, providing volume and frizz control, the company reports, while delivering long-lasting shape control and styling definition.
The shampoo is formulated to perform these tasks on any hair type, such as straight, curly and afro-textured; and natural or chemically transformed. It gently cleanses, moisturizes, smooths and softens, leaving hair manageable and healthy.
The multiple benefits are made possible by the combination of three Merquat brand conditioning polymers:
Merquat 2003PR (INCI: Polyquaternium-53) polymer provides dry conditioning with color and thermal protection;
Merquat 295PR (INCI: Polyquaternium-22) polymer provides wet conditioning and color protection; and
Merquat 3330PR (INCI: Polyquaternium-39) polymer boosts foam and delivers thermal protection.