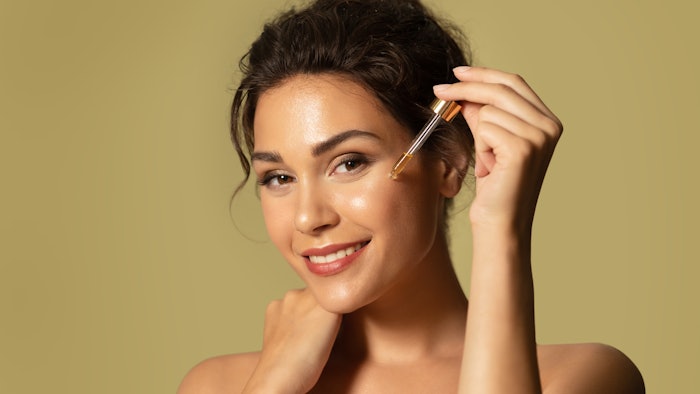 Photo 229749605 © Deniskomarov | Dreamstime.com
Products for glowing skin have been an ever-growing category in beauty. The gen-Z population has chased an ethereal look, especially inspired by popular TV shows such as Euphoria. Appearing ethereal in real life may seem a bit difficult, though, and not as wearable; but this can be translated as moisturized and dewy-looking skin.
Related: Fenty Skin Launching Pre-Show Glow
Consequently, Korean beauty (K-Beauty) has a similar aesthetic, which focuses on barrier repair and hydrated skin that appears almost glass-like; also known as glass skin. As K-Beauty made its wave through the Western culture, many brands adopted some of its innovative ingredients and textures. In fact, from this, brands such as Glossier and Saturday Skin were born.1 

In order to create the appearance of glowing skin, one must address anything that prevents this effect, which in this case is dry skin. There are a variety of reasons why dry skin occurs, such as the weather, hot showers and skin conditions such as acne, atopic dermatitis and/or psoriasis. Dry skin often occurs when there is a disruption in the stratum corneum that can result in the degradation in the corneodesmosomes, which causes excessive transepidermal water loss (TEWL).
TEWL is the continuous loss of water from the skin. Interestingly, since the natural moisturizing factor (NMF) found inside the corneocyte is water-soluble, prolonged exposure to water can further dry out the skin. Creating the appearance of glowing skin can be achieved by repairing the corneocyte, where the NMFs are located, and the corneodesmosomes; and by filling in the intracellular lipid matrix.
All of this is occurring in the stratum corneum, where the skin can be repaired easily with topical skin care products such as moisturizers, lotions and serums. In relation, this "Formulating on Trend" will focus on repairing the skin with serums.
See related: Trending; Serum Foundation and 'Dolphin Skin'
Humectants
Humectants are generally hygroscopic substances that help to add water content to the top layer of skin by facilitating hydration. Humectants are compounds that attract and bind to water, and also are a part of the NMF. These materials can not only deliver hydration, but also can help to enhance the skin penetration of active ingredients with the use of alpha-hydroxy-acids (AHAs).
AHAs work by promoting desquamation and improving barrier function with the increase of ceramide levels. Urea functions similarly to AHAs but with fewer of the side effects brightening agents can cause, such as itching and atopic dermatitis.2 
Other ingredients reported to help increase hydration and the NMF inside corneocytes include honey, propylene glycol, sorbitol and hyaluronic acid. Ensuring that the corneocytes are repaired and the NMF are filled can ensure the skin is looking plump and supple, achieving the first step toward glowing skin. 
Thickeners
To create a serum-like product texture, water-based thickeners are ideal to emulate a low viscosity, gel-like feel. Thickeners in a serum will function by controlling the rheology, flow and texture of the formulation. These also help to maintain the homogenous distribution of any insoluble ingredients and stabilize the formula. 
Archived: Read the Label: Nude Wear Touch of Glow Foundation
Synthetic polymers such as acrylic acids and carbomers can be used. These molecules create crystal clear gels and provide a water-like feel. Gums such as guar gum, xanthan gum and carrageenan are also options to create a texture that has added slip and a slightly sticky residue in formulations. 
Cellulose is, likewise, an option to add slip to the formulation; some examples would be hydroxyethyl cellulose and hydroxypropyl cellulose. It is important to note that gum and cellulose are best when wetted with glycerin or propanediol before adding to water, to minimize clumping during batching/compounding.
Emollients
Emollients are the secret to creating glowing skin as they are oils and lipids that help to protect and lubricate the skin, and enhance skin softness. Emollients fill any voids in the intracellular lipid matrix, which further allows for hydrated-looking skin.
Selecting the correct kind of oils that are lightweight and non-greasy while providing that instant glow can be difficult. Optimizing different types of oils that have varying rates of volatility and cushion on the skin will help to create an elegant formula that makes skin hydrated, supple and glowing. 
Some light emollient options include squalane, ethylhexyl olivate, ethylhexyl palmitate, isopropyl myristate and C13-15 alkane, to name a few. Medium to heavier emollients include shea butter, coconut oil, strawberry oil, diheptyl succinate, capryloyl glycerin/sebacic acid copolymer and diisostearyl dimer dilinoleate.
It should be noted that the more occlusive the emollient is, the more this will translate to a glowing appearance in skin; but making it too occlusive may give it a greasy-like feel that can be unpleasant to some consumers. Optimizing the ratio of light to heavy emollients will create an elegant formulation that leaves the skin glowing all day.
With the addition of oils, the addition of an emulsifier is required. Some options include phytosteryl/decyltetradecyl myristoyl methyl beta-alaninate, disodium stearoyl glutamate and glyceryl isostearate.
Conclusion
To get that ethereal-like glow much of gen-Z desires, focusing on healing the skin should be the first step. In particular, it's important to heal the stratum corneum by repairing the corneocytes and corenodesmomes with the use of humectants and emollients.
Once the stratum corneum is repaired, the skin can glow from within, and with the use of additional emollients, the skin will appear dewy. In addition to skin repairing ingredients such as humectants and emollients, the formulator can further help the healing process with the use of other active ingredients such as peptides.
The most important thing is to optimize the emollients to ensure they not only fill the voids in the lipid matrix, but also leave the skin with a dewy glow.
Previous "Formulating on Trend:" K-beauty Soft Focus Face Primer
References:
1. Cartwright, R. (2020, Dec 8). How glowy skin became a phenomenon. The Zoe Report. Available at: https://www.thezoereport.com/p/this-is-how-glowy-skin-became-a-trend-45651422
2. Harwood, A., Nassereddin, A. and Krishnamurthy, K. (2020, Jun 2). Moisturizers. StatPearls. https://www.ncbi.nlm.nih.gov/books/NBK545171/