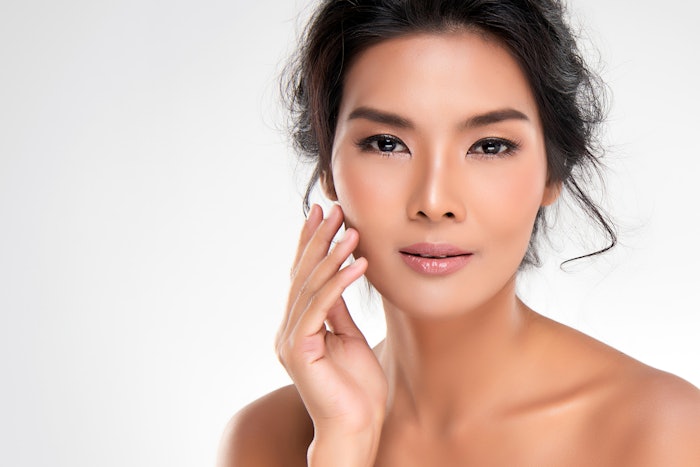 Photo 125648807 © Kitthanes Ratanasira Anan | Dreamstime.com
Getting Instagram-filtered-looking skin has been all the rage amongst the gen Z and millennial demographic. These filters often give the appearance of smooth, blurred and glowing skin.
Archived: K-beauty: Eastern Ritual vs. Western Pace, Adopting a Mindset
The use of a face primer can help achieve that Instagram-filtered look. Face primers are applied to the skin after moisturizer but before complexion products, e.g., foundations, concealers and/or tinted moisturizers, to create a smooth "canvas." In addition, face primers can work to increase the wear time of complexion products.
Considering this, when choosing a formula to increase a complexion product's wear time, individuals with oily skin types should move toward formulas that are lightweight and oil-absorbing. Those having dry skin types should focus on a face primer that contains hydrating properties to help prevent dry patches and creasing.
Face primers are often delivered to the skin as oil-in-water (o/w) emulsions. O/W emulsions are ideal for face primers because they allow for a nice skin feel and ease of application. 
As a review, emulsions consist of hydrophilic and lipophilic portions. In an o/w emulsion, the oil is dispersed in the water phase with the use of an emulsifying agent. An emulsifying agent or emulsifier is a compound that allows for interfacial tension of the two immiscible phases. This allows for the barrier to be developed around the immiscible droplets to prevent coalescence of the droplets.1 
Although Instagram filters are nearly impossible to attain in real life, certain ingredients are known to give the Instagram-like effect on skin—soft focus materials, in particular. The following outlines phases and ingredients of an o/w face primer emulsion, including soft focus filters.
Water Phase
Stabilizing agent: The water phase will be the external phase of the o/w emulsions in terms of creating the most stable emulsion. It is vital to include some sort of stabilizing agent as this assists with suspending the oil droplets in the water phase. Some options include xanthan gum, Acacia senegal gum, bentonite and Caesalpinia spinosa gum. It is important to note that these ingredients will not only stabilize the emulsion but will influence the viscosity and rheology of the product. 
Chelating agent: In addition to a stabilizing agent, the use of a chelating agent is vital for stabilizing and preserving a formula. Chelating agents bind to various metal ions, which prevents adverse effects to the stability or appearance of the final formulation. Some examples include tetrasodium glutamate diacetate, phytic acid, disodium EDTA and sodium phytate. 
Humectants: As part of skin's natural moisturizing factor (NMF), humectants are generally hygroscopic substances used in formulas to help increase water content in the top layer of skin by facilitating hydration. They attract and bind to water. Glycerin is a great example; its addition adds moisture and cushion to skin, which is ideal for dry skin types. Using propanediol is ideal for oily skin types since it is a lighter ingredient.
Oil Phase
The oil phase of a formula is the phase that gets "left behind" on skin after the water phase has evaporated. This means the oil phase has the biggest impact on the after-feel of the product once it is dried down. Being very selective with the oil phase can drastically affect the performance and feel of the final product. 
Emollients: When formulating for oily skin types, focusing on highly volatile, light emollients will be optimal. Emollients such as squalene, neopentyl glycol diheptanoate, heptyl undecylenate, ethylhexyl olivate and ethylhexyl palmitate are light and will provide a silky glow to the skin.
When formulating for dry skin, oils that provide cushion are ideal. Some great emollient examples are shea butter and coconut, safflower, sunflower and pomegranate oils. These oils help to heal any disruption in the lipid matrix while providing a non-tacky finish.
Emulsifier: The emulsifier is the most important ingredient when it comes to making sure the water and oil phases can peacefully coexist in the system. There are vast options for emulsifiers; some examples are cetearyl olivate, sorbitan olivate, cetyl alcohol, glyceryl stearate and cetearyl alcohol, just to name a few.
Related: Study Finds Sustainable Thermoresponsive Whey Protein- and Chitosan-based O/W Emulsion Possibilities
It is important to test emulsifiers in various oil phases as they can affect the finish of the final formulation. Most importantly, the final formula should be tested in an incubator to ensure it is stable and that the emulsifier is doing its job. If any separation is found in the incubator, changing the emulsifier or adjusting the emulsifier ratios may be helpful. 
Soft focus: To achieve that Instagram filter-like look, the primer should make skin appear instantly dewy and blurred. This effect gives the appearance of "poreless" skin with diminished fine lines and wrinkles. The effect is achieved using soft-focus ingredients, which often impart a good sensory feel alongside visual effects.
A variety of ingredients can be utilized to help achieve soft-focus effects. Some include silicones, elastomer gels, polymethylsilsesquioxane and silicas. These are ideally dispersed into the hot oil phase; however, checking the formulation guidelines is vital to ensure the performance of the ingredient is optimized and that the ingredient is fully incorporated into the system.
There are multiple reasons why soft-focus materials are effective ingredients. They demonstrate high diffuse reflection, which reduces shine. Diffuser particles absorb minimal light and have a high total transmission to provide a natural appearance.2 Further, as noted, soft-focus ingredients not only help to alter the finish on the surface of skin, they also enhance the feel upon application, creating an overall positive consumer experience.3
Preservatives: Finally, preservatives are vital ingredients in any cosmetic formulation to help prevent the growth of yeast, mold and bacteria. Some examples that can be used in water-based serums are caprylhydroxamic acid, 1,2-hexanediol, phenoxyethanol and ethylhexylglycerin. When including these ingredients in an emulsion, it is important to check formulation guidelines to determine whether to incorporate them in a hot or cooled medium.
Conclusion
Getting that blurred and soft-focus look is all about using ingredients that diffuse light and smooth the skin. This helps to provide a smooth canvas for the addition of complexion products. Adjusting the oil phase in primers according to skin type can also assist in the wear time of complexion products. The use of stabilizing agents and emulsifiers will allow oil and water to peacefully coexist, creating an o/w emulsion that is aesthetically pleasing upon application and during dry down. Applying the described formulation techniques can help product developers to create the "perfect" Instagram-like filter on the skin. 
Previous "Formulating on Trend:" AHA Deodorant
References
1. Baki, G. and Alexander, K.S. (2015, Mar). Introduction to cosmetic formulation and technology. Wiley. Available at:  https://www.wiley.com/en-us/Introduction+to+Cosmetic+Formulation+and+Technology-p-9781118764893
2. Deckner, G. (2014, Jun 20). Soft focus technology. Prospector. Available at: https://www.ulprospector.com/knowledge/692/pcc-soft-focus-technology/
3. Lam-Phaure, L. (2021, Nov 23). Formulating on trend: K-beauty 'glass skin.' Cosmetic Toilet. Available at:  https://www.cosmeticsandtoiletries.com/formulas-products/formulating-basics/article/21915734/formulating-on-trend