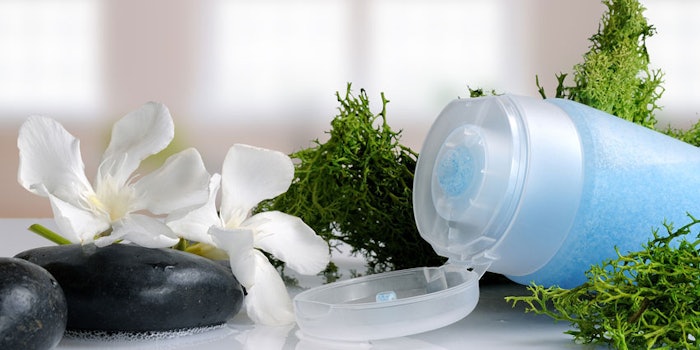 An infusion of marine moisture that harnesses "Neptunian wonders" is the secret to this relaxing, hydrating and calming facial mask from EMD Performance Chemicals.
Furthermore, in this editor's pick, pearlescent pigments impart a unique visual effect while ectoin minimizes the damage in skin caused by daily exposure to sunlight, pollution and stress. It also is reported to support skin's immune system, maintaining health while visibly and measurably reducing and preventing wrinkles.
Seaweed Gel Facial Mask
A.
Pearlescent Pigments (see below)
3.5% w/w
Water (aqua)
qs to 100.00
B.
Xanthan Gum (Keltrol CG-SFT, CP Kelco)
1.50
Chondrus Crispus (Carrageenan) (Genucisco GC-131, CP Kelco)
0.50
Glycerin (Anhydrous)
2.00