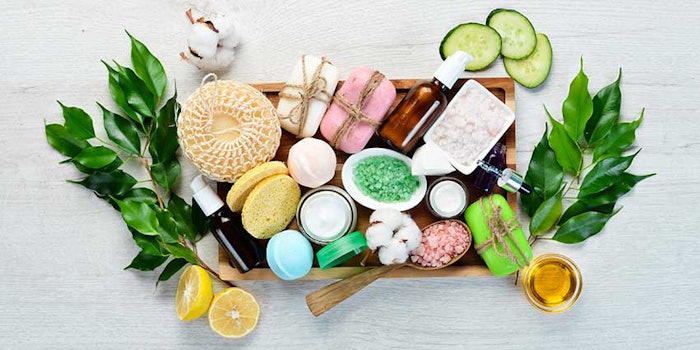 Cornelius Group is providing simple formulations for the skin care, cosmetics and beauty industry to help businesses back running following the effects of COVID-19. 
Related: Henkel Beauty Care Donates $200K and Products to COVID-19 Relief
Cornelius is urging other supplies, manufacturers, distributors or retailers to do the same by focusing on inexpensive consumer care regimes, touchless beauty experiences and "fuss-free" solutions that enhance the skin's natural barrier against disease, pollution and more. 

"Economic hardship is a term that we're all too familiar with today and the personal care sector is no different," says Jason Fitzgerald, life sciences business manager at Cornelius. "The impact caused by an economic shutdown of this scale will continue to ripple throughout the industry in the months to come, especially when the sector thrives off product innovation, interactive 'touch and feel' experiences and sales of in-store purchases."
Previously: Cornelius's Cor-Sil Avance W/S Emulsifier Speeds Formulation Time
"To get the personal care sector back on its feet, we must change tactics to evolve and flourish in the 'new normal.' With innovation at the heart of the industry, product development must start meeting those challenges head-on. Between electronic devices that deliver instant radiance to spray and stick applications, touchless beauty experiences are going to be part of the new norm for consumers."
Cornelius will work in conjunction with its principal care partners including SILAB, Bloomage, Jeen, Rita, Ronald Britton and Strahl & Pitsch to deliver simple and effective formulations that enable consumers to stick to easy-to-manage skin care and beauty regimes after emerging from lockdown.  

"Consumer spending will be much more restricted in the months to come," adds Fitzgerald. "They are likely to purchase products that contain fewer ingredients from brands they know and trust. Premium and luxury products may also suffer in the short-term but the industry must cater to consumer needs in the here and now.  As experts in manufacturing and distribution, Cornelius wants to deliver solutions that won't break the bank. Many of our formulations are simple and contain natural plant-based ingredients that are easy to obtain, making them go-to-market solutions to help a small or large business get back on track. Now is not the time to rest on our laurels, it's time for personal care product experts across the globe to refresh and revitalize the industry with a clean and simple look."
For more information, contact Cornelius Group Plc.