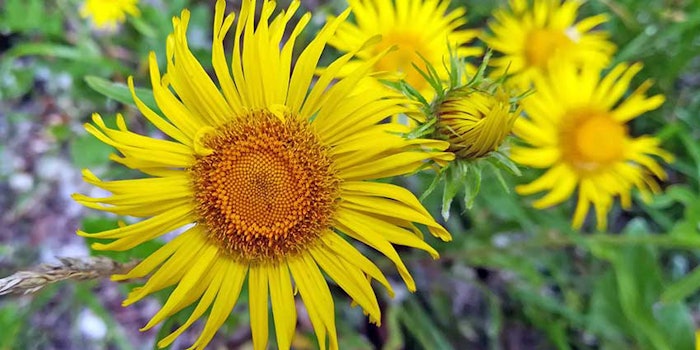 Botanical elements are at the center of IFF-Lucas Meyer Cosmetics' in-cosmetics Global 2019 launches. With benefits ranging from pollution protection to a more youthful skin structure, the supplier has announced three floral ingredients for the event, along with a sensorial soybean-based emulsifier.
Related: IFF-Lucas Meyer Active Slims in Anti-aging Body Care
The ingredients comprise:
Rosality—In order to reduce visible signs of stress and skin fatigue, this ingredient regulates cell activity that can be disrupted by stressors. It also protects cells from stress-induced damage and decreases melanin synthesis for an ultimately more rested and refreshed look. The detoxifying ingredient is recommended at 0.1-1%. (INCI: Pentylene Glycol (and) Rosa Damascena Flower Water (and) Rosa Damascena Flower Oil)
SKINectura—Based on flower nectar for younger skin structure, this ingredient reportedly increases production of proteins in the skin and synthesizes collagen and elastin to decrease the appearnce of wrinkles over time. Recommended use is 1-2%. (INCI: Glycerin (and) Water (aqua) (and) Anigozanthos Flavidus Extract)
IBR-UrBioTect— This ingredient works to strengthen barrier function, reduce blue-light induced oxidative stress and reduce inflammation. These actions reportedly improves skin hydration, radiance and elasticity while preventing the appearance of premature aging due to the environment. It is recommended to be used at 0.5-1%. (INCI: Inula Helenium Extract)
Lysofix—A natural micellar emulsifier with high lysophospholipid content, this ingredient can reportedly improve pigment dispersion while increasing bioavailability and penetration of actives. It provides a silky feel and can boost elastin and collagen in skin. (Proposed INCI: Glycerin (and) Soybean Glycine (Soybean) Seed Extract)
The ingredients can be viewed at booths J30 and Q18 at in-cosmetics Global, to be held April 2-4, 2019, in Paris. The company will also host a pop-up laboratory at booth J30 for visitors to create a minimalist serum using Lysofix.