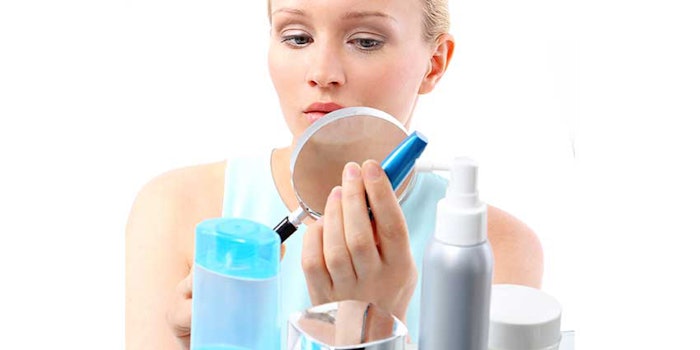 ID 40916773 © Robertprzybysz | Dreamstime.com
To help consumers understand its testing process and how it makes product claims, Codex Beauty Labs will showcase an easy-to-read efficacy testing panel on the labels of future products to explain the quantitative data behind product testing.
Related: What's in My Jar Analyzes Product Efficacy and Irritant Potential
According to the company, this move is to demonstrate quantitative data about all aspects of the product, which is important to advancing the beauty industry and is essential to help customers make fact-based decisions when purchasing functional products at the best price. Codex Beauty outlined its approach to product design and testing, then explained how this is translated to the product label, as follows.
Product Design and Testing
All of Codex Beauty Labs' products are reportedly designed and manufactured to deliver on specific functionalities. Each collection has a specific purpose: Bia is focused on hydration, moisture retention and cleansing without stripping away moisture; and Antü is focused on skin barrier protection and the reduction of reactive oxidative stress from pollution or UV exposure.
Similar to other marketers, Codex Beauty Labs commissions efficacy testing on each product to prove its performance, which is carried out at a third-party clinical facility under the supervision of a dermatologist and toxicologist. Technicians typically use instrumentation that is accepted by the dermatological community for evaluating specific skin parameters to produce quantitative measurements.
During product testing, a baseline dataset is collected on day 0 of the efficacy trial, usually after one week washout period. The product is then applied by the subjects according to protocol and the measurement is repeated after at least one full skin turnover cycle; namely 28 days. Products that are considered "touch up" or "instantaneous" are measured over 14 days.
A statistically meaningful subject population (at least 30 subjects) is used to generate data for each skin parameter. This dataset is then analyzed by a statistician for clinical relevance, i.e.: "Does the product produce a statistically meaningful effect on the skin parameter being evaluated to support the product claim hypothesis?"
Previously: Codex Beauty Highlights Patents for BiaComplex and PreservX
Not only are positive results shown, but also test results where no statistically meaningful result was achieved.
Communicating Efficacy
Codex Beauty Labs' goal is to then communicate these quantitative results to the consumer in an easy-to-read format. An example of the efficacy panel labeling is shown in Figure 1, as provided by Codex Beauty Labs.
Each panel summarizes the year of the study and the population used, as well as each skin parameter, potential sub-parameter and its measurement method. The results measured (e.g., changes on Day 28 or Day 56, as referenced to Day 0) are presented. If no statistical change was observed, then it was recorded. If a parameter is not relevant to product claims, then it is noted as "not applicable."
With this approach, not only are positive results shown, but also test results where no statistically meaningful result was achieved, or where a result was only temporary. Essentially, the panel provides a transparent snapshot of product performance.
Finally, while the company collects customer feedback, it reports it does not solely rely on customer experience surveys because quantitative measurements are more objective than opinions. For full transparency, the company presents the user experience survey results on its website.
"We believe that by publishing our data, we can establish a new reference point for both consumers and the beauty industry," said Barbara Paldus, CEO and founder of Codex Beauty Labs. "Customers should expect every brand to justify its product claims with quantitative data in order to objectively compare product performance and price.
"Such an efficacy panel can level the playing field in the industry, as well as eliminate confusion about ingredient potency versus actual ingredient benefits in a final formulation. It also allows customers to make educated decisions based on proven product performance for their skin care routines, and well-informed value purchasing decisions based on facts rather than marketing jargon."