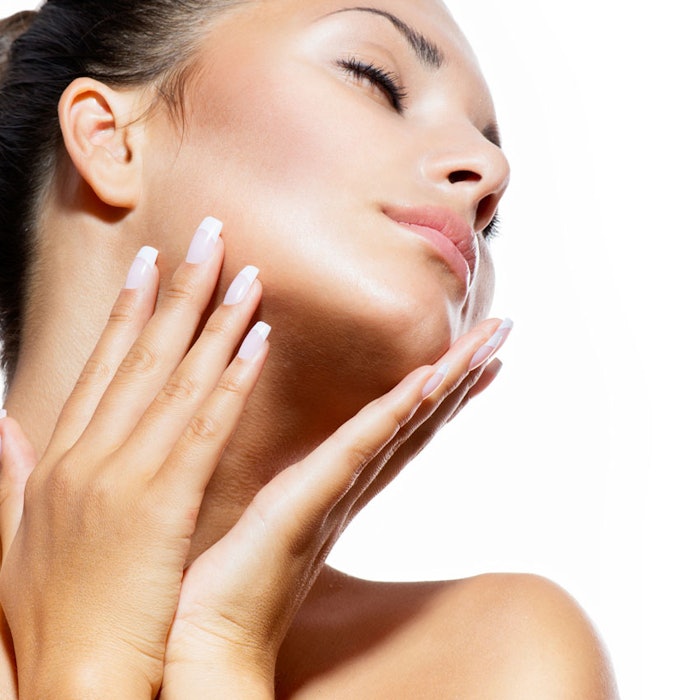 The actives market for personal care shows no signs of slowing. According to a recent report, the global anti-aging market is anticipated to reach $66.2 billion by 2023. How will it get there? Revisiting the topics from the latest SCC Annual Meeting gives some indication.
Promise and Limitations of Stem Cells for Skin and Hair
Elaine Fuchs, Ph.D., of The Rockefeller University, discussed the study of stem cells and their role in skin health and aging. Fuchs noted that adult skin stem cells reside at the interface between the epidermis and the dermis and are defined by their task. Stem cell activity is dictated by context—for instance, whether they receive inhibitor cues from their micro environment. However, while these cells are versatile, their over-activation can have deleterious effects.
When taken from their niche and cultured, hair follicle stem cells can acquire plasticity that allows them to form epidermis, sebaceous glands and hair follicles. But Fuchs noted these cells may have limited capacity to function and thus must not be overused. Additionally, she explained that well-balanced bone morphogenetic proteins, which regulate differentiation of stem cells, could be the fountain of youth for hair growth. Again, Fuchs warned, even hair growth stimulation could over-tax stem cells.
What Does It Mean to Age Well?
David Boudier of Silab discussed the biological signatures of well-aging skin, work that has sought to decrypt the aging process. He noted that key terms consumers find to be critical for well-aging included:
Hydration
Complexion
Radiance
Silab used 3D matrix multidimensional scaling to visualize the level of similarity of individual cases of a dataset. In this case, the company assessed the skin of 373 women aged 19 to 78 using key parameters including hydration, attenuated wrinkles, complexion, radiance and firmness.
The researchers discovered age-independent healthy skin among the candidates, as well as subjects who displayed prematurely aging skin. These candidates were generally categorized as well-aging and poorly aging, respectively.
Epidermis thickness was more robust in well-aging volunteers, in addition to higher levels of procollagen 1 and hyaluronic acid. Key elements of well-aging skin, Silab found, included cell proliferation, cell migration and construction capacity.
Rose Extract for Healthy Skin Aging
Silab has commercialized a Rosa damascena (Bulgarian rose) extract under the Wellagyl moniker, which reportedly activates the biological pathways that stimulate tissue metabolism and generally promotes healthy skin aging. The ingredient is said to boost complexion radiance, hydration, relief and firmness.
Seabuckthorn vs. Skin Dysregulation
Understanding skin aging requires insights into extrinsic and intrinsic factors, including genetics, hormonal changes, environment, UV radiation, stress, metabolic processes, oxidation and glycation, said Manasi Chavan of BASF.
Chavan noted that BASF has explored skin aging solutions by leveraging dermal microRNA control to improve skin's biomechanical properties. MicroRNA regulate the intensity of gene expression in reaction to the external environment, Chavan explained, fine-tuning at the protein level.
Let-7 microRNA precursor is a "master regulator" of many dermal components like proteins, which impact extracellular matrix, skin elasticity, collagen and elastin fiber organization, Chavan explained. Let-7b levels rise with aging and fibroblast quiescence. Modulating its levels can positively impact the biomechanical properties of the skin.
BASF Care Creations has commercialized a seabuckthorn extract as RNAge (INCI: Maltodextrin (and) Hippophae Rhamnoides Kernel Extract), which provides consumers with a push-up effect by counteracting the chronological epigenetic dysregulation of the skin. The ingredient can be applied in anti-aging creams, anti-sagging treatments, facial contour lifting treatments and V-shape treatments.
The application of seabuckthorn extract is associated with a decrease in Let-7b levels, leading to an increase of dermal density (via collagen 3 and 5), according to Chavan. BASF researchers reportedly found a 26% improvement in skin density, 18% improvement in skin firmness and four-degree improvement in chin angle following the application of the extract.
Kimchi for a Balanced Skin Microbiome
Tia Alkazaz of Active Micro Technologies noted that skin disorders could potentially be avoided by maintaining the homeostasis of the microbiome. Elements such as histone deacetylases (HDAC) are a marker of microflora balance; HDAC3, in particular, is critical for healthy skin because it modulates the epigenome and nearby gene expression.
A reduction in HDAC can render commensal bacteria less effective, thereby compromising the immune system and, ultimately skin health, Alkazaz explained. One solution is the use of antimicrobial peptides derived from the fermentation of lactic acid bacteria, which can promote antimicrobial protection by preventing unwanted growth while exhibiting milder activity on the skin.
A recent study by Active Micro Technologies found that 4% of an antimicrobial peptide applied to nasal folds increased the beneficial bacteria on the participants' skin area while also decreasing the presence of Gram-positive Propionibacterium sp.
Active Micro Technologies has commercialized the peptide as Leucidal Liquid, which is based on an antimicrobial peptide derived from Leuconostoc kimchi lactic acid bacteria, which is well-known for its role in producing kimchi fermented cabbage.
Sweet Corn Anti-aging and Moisturization
Finally, Martin Kurylowicz of Mirexus noted that phytoglycogen extracted from plants can be isolated in its natural state from non-GMO sweet corn using a patented green process that results in a uniform product with no glycogen debris. The phytoglycogen has a silky, velvety finish on the skin and offers anti-aging and moisturizing properties, according to Kurylowicz, and works synergistically with hyaluronic acid.
The ingredient acts an energy boost to cells and reportedly increases cellular growth rate, hyaluronic acid production (by 83%) and collagen production (by 60%) in human skin fibroblast cells. Mirexus has commercialized the ingredient as PhytoSpherix.
In a comparison study against a placebo, a formulation containing 0.3% phytoglycogen improved global hyperpigmentation by 85%, skin clarity by 40% and evenness of skin tone by 56%, as well as a 75% reduction in wrinkle area and 20% reduction in wrinkle depth.
The natural nano material is water-soluble and reportedly easy to formulate with. The ingredient is typically used at low levels as over-concentration can actually reduce effectiveness.