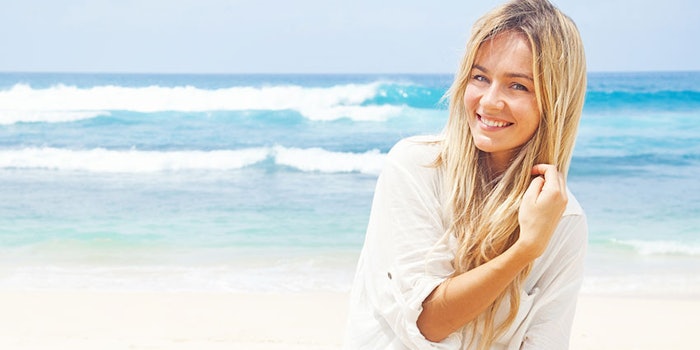 Convienent and sensorial sun care is on Shin-Etsu Silicones of America's mind with the introduction of four stick sunscreen formulations that showcase the supplier's silicone cross polymer technology and phenyl modified silicones.
Related: [video] Shin-Etsu Silicones Turns to Nature with Elastomer Gels in Jojoba
The easy-to-use, anhydrous formulations range from SPF 30-50 and provide a reportedly fresh feeling, dry after feel and leave behind minimal whitening. They are FDA-approved and include reef-friendly ingredients. They include:
The formulations and a corresponding poster, "Silicone Tools: Stick Sunscreen Formulations," will be presented at the Florida Chapter of the Society of Cosmetic Chemists 2019 Sunscreen Symposium, to be held Sept. 12-14, 2019.
"We recognize the importance of innovating solutions for cosmetics consumers seeking on-the-go sunscreen options with progressive sensory effects. This event presents an ideal time and platform to showcase these new formulations in a convenient, consumer-friendly format that's about the size of a travel deodorant stick," commented Janine Cherette, team leader, Cosmetics Application Laboratory, Shin-Etsu Silicones of America.