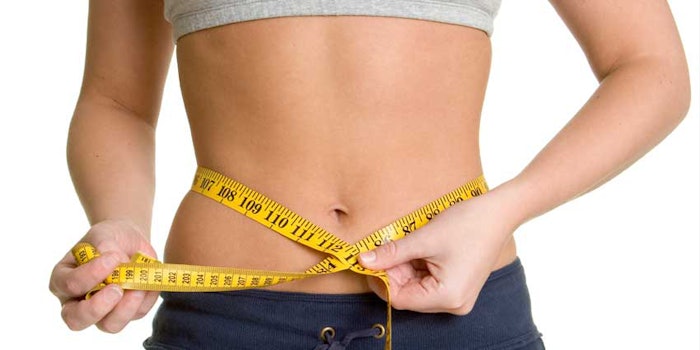 The cosmetics and health/nutritional industries have long existed on the cusp of one another. And now that consumers are making moves toward healthier lifestyles and product choices, health claims are finding their way onto cosmetic labels. In fact, according to MarketsandMarkets, the nutricosmetics market is projected to be reach US $2.5 billion by 2019.
Following this nutricosmetic path, cosmetic, nutritional and flavor/fragrance ingredient supplier Evolva announced plans to study the health benefits of its Veri-te resveratrol, in collaboration with Northumbria University's Brain, Performance and Nutrition Research Centre in the UK.
Topical Treatment
Resveratrol has been shown in skin models to increase the expression of growth factors HBEGF, IGF1, NGF and TGF, and to decrease the expression of inflammatory and skin-aging molecules IL-1, IL-6, IL-8, COX-2 and TNGRSF. It also has been indicated for anti-acne treatments, skin brightening effects and inflammation, among other benefits; most recently, it was shown to revive senescent cells. 
However, topically, this plant polyphenol has drawbacks, including its low bioavailability due to skin metabolism. For this reason, supplier companies have worked to modify and improve its structure for topical delivery. But there's an alternative approach: ingestion.
Oral Consumption
In comparison with topical application, oral doses of resveratrol are highly absorbed—at least 70% in human beings. Upon ingestion, resveratrol exhibits numerous biological functions, which could be applied to the prevention and/​or treatment of cancer, cardiovascular disease and neurodegenerative diseases. Resveratrol also has shown benefits for blood flow and cognitive function.
In fact, according to Evolva, a 2012 report by Frost & Sullivan estimated resveratrol sales at some US $50 million—80% of which fell into the U.S. dietary segment, with smaller amounts in other countries and in cosmetics.
Yet, according to the company, "Whilst resveratrol is perhaps most famous for driving significant extensions in life-span in animals, such effects have never been shown in humans. However, many studies in humans have shown positive effects on age-related health indications."
Furthermore, consuming polyphenols—including resveratrol—appears to benefit the gut microbiota, acting similarly to prebiotics. But the gut microbiota and its interrelationship with resveratrol has yet to be investigated.
Collaboration Outlook
As such, the new collaboration will focus on a series of human interventions whereby the Veri-te resveratrol dietary supplement will be used by 100 overweight and obese subjects, ages 35 to 60. The goal is to assess inter-relationships between obesity, gut health—through microbiota populations, systemic inflammation, cognitive function, and cerebral and peripheral blood-flow in relation to the supplement. 
"We are pleased to partner with Northumbria University using Veri-te resveratrol in this groundbreaking research," said Angela Tsetsis, senior vice president, Resveratrol, Evolva. "Evolva continues to lead the way to increase the knowledge about the benefits of resveratrol for human health."
What could the results of these studies produce? Perhaps new and holistic claims in support of holistic nutritional beauty.