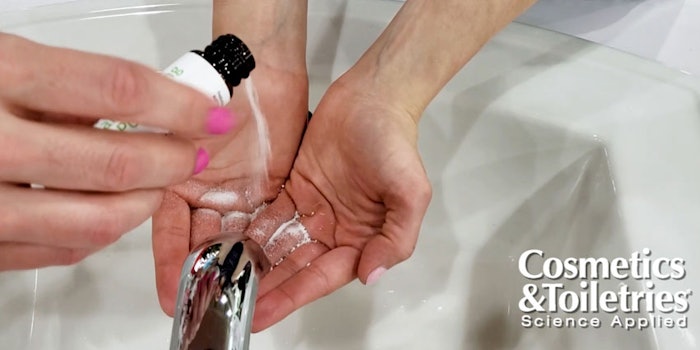 To meet modern consumer needs for natural products, free from GMOs and other undesired materials, Ingredion highlighted its 'Cleangredient' solutions kit of four products during the NYSCC Suppliers' Day.
Here, Kristen Presti, foremer global business director of Ingredion Beauty & Home, demonstrates clean beauty prototypes including: Facial Cleansing Rice Powder, Tapioca Clay Mask, No-crunch Gel Styler and Daily Moisturizer with a broad-spectrum SPF 15.
Regarding the Daily Moisturizer, Presti explains: "This naturally based starch biopolymer is great for products containing UV filters as it is consumer-proven to reduce greasiness, the overall whitening effect and to improve the overall sensory experience of the product."
Watch the video to learn more: