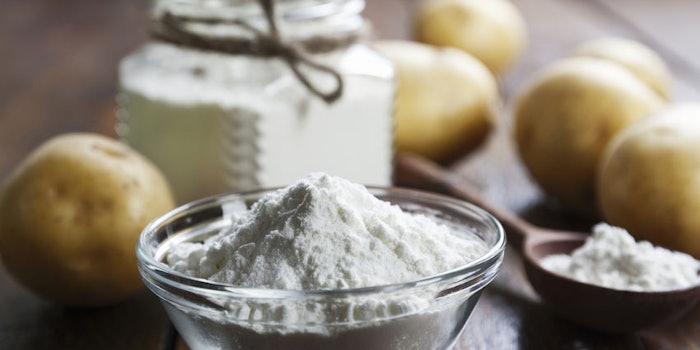 Actera Ingredients presents four natural cosmetic ingredients for various sensorial benefits and applications. Products include: TeraGel, TeraSolve, TeraTexture and Terasorb.
TeraGel (INCI: Furcellaria Lumbricalis Extract (and) Solanum Tuberosum (Potato) Pulp Extract) is a thermo-reversible, thixotropic natural gelling agent for skin care based on red microalgae and potato pulp. It supports product claims for sustainability and serves as a rheology modifier and thickener in applications including after-sun care, conditioners, creams, emulsions, fresheners, gels, jellies, lotions, milks and moisturizers. It is recommended at use levels of 1.0% to 5.0% and is anionic in nature.
TeraSolve (INCI: Glycolipid (and) Capryl/Caprylyl Glucoside (and) Sodium Cocoyl Glutamate (and) Olive Oil Polyglyceryl-6 Esters) is a natural solubilizer for fragrances, essential oils and lipophilic actives. It reportedly exceeds the performance of synthetics, e.g., polysorbate-80 and PEG-40 hydrogenated castor oil, and is ideal for hydrating toners, micellar waters, essences and refreshing mists for hair and skin.
TeraTexture (INCI: Pisum Sativum Peptide (and) Sodium Lauroyl Lactylate (and) Magnesium Stearate (and) Trisodium Citrate) is a texturizer based on a protein emulsion technology. It is recommended for use in one-pot systems for making serums, milks and lotions that feel sophisticated and are 100% natural.
Finally, TeraSorb (INCI: Solanum Tuberosum (Potato) Starch) is a plant-based absorbent and texturizer whose unique amylopectin properties reportedly drive high performance in deodorant applications and skin care. Benefits include: high efficacy to absorb sweat and oils; clean label and non-synthetic; and easily dispersible in water or oil phases.
Without swelling, it is said to enhance skin feel and reduce greasiness for better textures. Swelled, it forms a thermo-reversible gel that enhances rheology and stability. Regarding performance, TeraSorb binds to water and water-soluble materials quickly, absorbing more water and water-soluble materials than conventional native starches.