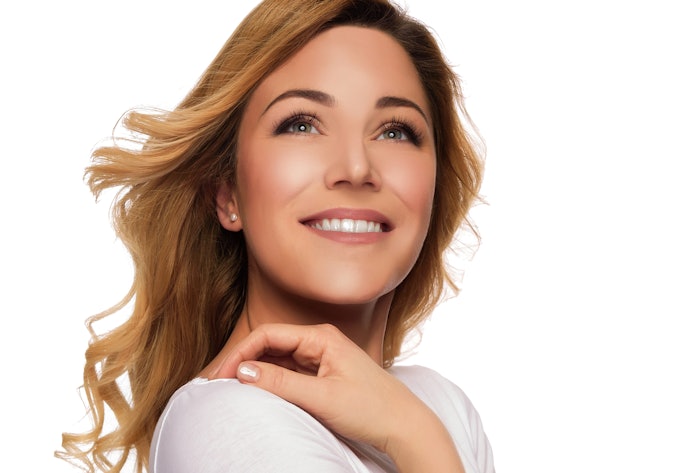 Photo 127522325 © Believeinme | Dreamstime.com
Croda and its sister companies, Crodarom, Alban Muller and Sederma, recently showcased several personal care actives and formulations during the NYSCC Suppliers' Day. 
Croda Highlights Sun, Hair and Vegan Solutions 
Solaveil MicNo: Combining all the benefits of micron-sized Zinc Oxide (ZnO) with transparency on the skin, the Solaveil MicNo range is said to provide formulators with the best of both worlds. According to the company, for the first time ever, this makes it possible to formulate highly transparent systems.
KeraMatch V: KeraMatch V (INCI: Water (Aqua) (and) Hydrolyzed Pea Protein (and) Hydrolyzed Vegetable Protein) is a protein blend derived from plant sources designed to offer a viable alternative to animal- derived keratin. With an amino acid profile optimized to match that of animal-derived keratin, KeraMatch V replicates the performance and functional benefits provided by animal-derived keratin to improve the overall quality of damaged and fragile hair.
Rejuvasoft: Rejuvasoft (INCI: Quaternium-91 (and) Behentrimonium Chloride (and) Myristyl Myristate (and) Cetearyl Alcohol), with sulfate-free, silicone-free and vegan suitable credentials, is a conditioning system that offers advantages including high performance, detangling and softening effects, clean credentials and formulation flexibility.
Cithrol PGTL: Cithrol PGTL (INCI: Tri(Polyglyceryl-3/Lauryl) Hydrogenated Trilinoleate) is a nonionic water-in-oil emulsifier that reportedly offers outstanding efficiency and versatility. This high-performance system is 100% bio-based and can serve as an alternative to traditional PEG-based systems. 
Supermol B: Supermol B (INCI: Bis-Diglyceryl Polyacyladipate-2) is a 100% vegan alternative to traditional lanolin. This semi-solid ingredient is versatile and compatible with a variety of emollients. Its potential application areas include color cosmetics, skin care and hair care. 
Crodabond CSA: Crodabond CSA (INCI: Hydrogenated Castor Oil/Sebacic Acid Copolymer) is a 100% naturally derived film-former and adhesive polymer that provides multiple benefits for both hair care and color cosmetic applications. It is able to smooth and seal lifted cuticles, repair split hair fibers, reduce hair color fade, provide long-wear to color cosmetic formulations and act as a natural alternative to petro-based color cosmetic ingredients. 
Crodarom Hydrates Skin, Energizes Skin, Hair and Scalp
Crodarom Banana Flower EC (INCI: Not Provided): Well-known for its health benefits, the flower from which this active is derived from contains mucilage in high amounts to impart hydrating and prebiotic virtues, and to help protect the skin against external aggressions.
Crodarom Amethyst GL: To help consumers balance between body and mind, the Crodarom Amethyst GL (INCI: Water (Aqua) (and) Propylene Glycol (and) Quartz) is described as an ally for healthy, glowing skin and energized hair due to its silicon composition.
Phytessence Hazel Leaf: Phytessence Hazel Leaf (INCI: Glycerin (and) Water (Aqua) (and) Corylus Avellana Leaf Extract) reportedly brings vitality and energy to the scalp by boosting ATP synthesis. According to the company, it demonstrates a firming effect by increasing the expression of collagen VII within the cells. Phytessence Hazel Leaf also exhibits antioxidant and soothing properties, reducing the production of ROS and the release of interleukin-6. 
Alban Muller Imparts Antioxidant and Anti-aging Effects
Cytokalmine EC: Cytokalmine EC (INCI: Glycerin (and) Punica Granatum Pericarp Extract) has strong antioxidant power thanks to its punicalagin content. It is said to protect against oxidative stress caused by free radicals and sooth the skin by regulating the release of interleukin-8.
Repulpami ER: Repulpami ER (INCI: Glycerin (and) Water (Aqua) (and) Adansonia Digitata Pulp Extract (and) Hibiscus Sabdariffa Flower Extract) reportedly gives all-in-one anti-aging face care. It provides anti-wrinkle, rebuilding, firmness and plumping effects. The active is said to support neck, décolletage and arm firmness. It also can be used for after-sun care, as the combination of active ingredients results in natural rejuvenation.
Glucohyami: 100% natural high-tech active, Glucohyami (INCI: Cichorium Intybus (Chicory) Root Extract (and) Maltodextrin) is a purified dry extract of chicory root, said to activate hyaluronic acid synthesis. It is a natural and eco-friendly alternative to conventional glucosamine and hyaluronic acid.
Sederma Targets Signs of Aging, Scalp Conditions, Digital Pollution and More
Ameyezing (INCI: Not Provided): This naturally derived cosmetic active is said to effectively address hyperpigmentation and vascular dark circles.
Apiscalp: Apiscalp (INCI: Caprylic/Capric Triglyceride (and) Apium Graveolens (Celery) Seed Extract) has been designed to provide beauty and comfort to both oily and dry scalps. Apiscalp is designed to fight dandruff, itching, dryness and hyperseborrhea.
Crystalide: Crystalide (INCI: Water (Aqua) (and) Caprylic/Capric Triglyceride (and) Cetyl Palmitate (and) Sorbitan Stearate (and) Polysorbate 80 (and) Hydrogenated Lecithin (and) Palmitoyl Tetrapeptide-10) preserves skin transparency by inducing the chaperone protein a-crystallin while its soft-polish effect reveals a uniform glow. According to the company, this peptide also has been demonstrated to exert epigenetic regulation, leading to harmonious skin maturation and an improvement in skin surface quality.
PoreTect

: This eco-designed active ingredient is said to counteract the age-related cutaneous pore enlargement phenomenon. PoreTect (INCI: Caprylic/Capric Triglyceride (and) Sorbitan Trioleate (and) 

Apium Graveolens

 (Celery) Extract (and) 

Linum Usitatissimum

 (Linseed) Seed Extract), brings firmness, tone and density to the skin. It refines skin texture and promotes a blurred and satin appearance.

Synchrolife

: By resynchronizing biological rhythms, Synchrolife (INCI:

Rosmarinus Officinalis

(Rosemary) Leaf Extract (and) Pentylene Glycol (and) Chrysin) reportedly counteracts the harmful effects of digital pollution that generate stressing signs of fatigue and premature aging.

Silverfree

: This biomimetic peptide is designed to support the progressive restoration of original hair pigmentation with a remnant effect while protecting it from oxidative damage. Silverfree (INCI: Not Provided) also helps to visibly reduce the density of white hair.

Feminage:

Feminage (INCI: Not Provided) is an anti-aging active dedicated to women experiencing the loss of skin elasticity and firmness caused by glycation and oxidation events, and related to oestrogenic decline.
Formulations for Skin, Hair and Sun
ECO Age-Defence Sensible Sleep Cream: Contains 95% bio-based ingredients; provides lifting and firming effects and intense conditioning to improve skin elasticity. 
Mineral Sheer Sunscreen:

Has a sheer appearance when applied to skin; behaves like micron-sized zinc oxide on skin and transparent nano-sized zinc oxide under light.

Invisible Physical Defence:

Provides effective skin protection and low skin irritation; appears clear on skin; demonstrates UVA and UVB protection to prevent photoaging.

Mineral Sun Swipe Stick SPF 50:

An alumina-free, mineral-based sunscreen stick with low irritancy; provides moisturization and a smooth sensorial feel.

KeraINFUSION Conditioner:

Softens and conditions hair; provides a vegan-suitable alternative to keratin; imparts strengthening properties to improve the overall condition of damaged hair.

Melting Hair Pop Treatment:

A vegan treatment to leave hair soft and conditioned; also appropriate for textured hair.

Hair Mayonnaise with Cropure Olive:

Repairs damage and strengthens hair; improves hydrophobicity; can also be used on textured hair. 

Essential Balance Purifying Scalp Serum:

Lightweight, leave-on serum to purify and protect oily scalps.

Rewind The Gray Hair Serum:

Protects the consumer's natural hair color and prevents graying.

Superbly Soft Hand Cream:

Contains vegan-suitable ingredients to leave hands feeling hydrated and soft.

Vitamin Enriched Moisturizer:

Prevents premature aging of the skin and promotes a clear complexion.