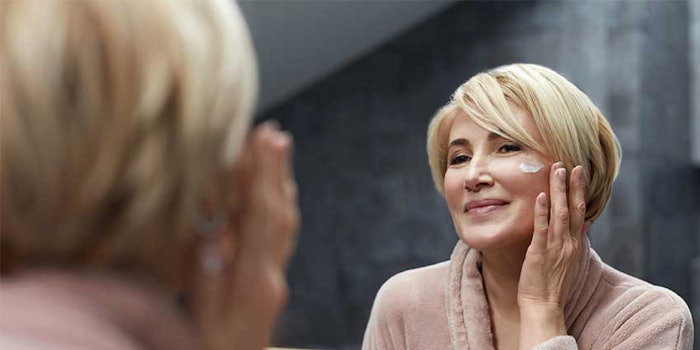 Sederma's latest anti-aging ingredient, Feminage (INCI: Not Provided) is claimed to help "remodel" facial contours for more youthful-looking skin.
Related: Sederma Resynchronizes Sleep with Synchrolife
A consumer study by Sederma identified skin sagging as one of the major signs of aging, which can be accentuated due to menopause. Feminage is an active ingredient dedicated to women experiencing loss of skin elasticity and firmness caused by glycation and oxidation events, and by oestrogenic decline.
Based on an extract of Engelhardia, the ingredient is cultivated from ethical sourcing in line with the Ethical BioTrade Standard (UEBT) and complying with the company's CSR commitments, Be Actively Committed, a commitment by Sederma to elevate the concept of "committed beauty" by providing transparency all along the supply chain to benefit all. The ingredient is also COSMOS approved and IECIC compliant.
Extensive clinical evaluations demonstrate the visible and significant effects of Feminage on the skin of Caucasian and Chinese women by improving elasticity and firmness while smoothing out wrinkles. These results are associated with higher quality elastic tissue and preserved fibroblast vitality with protection against glycation and oxidation.
For more information, contact Sederma.