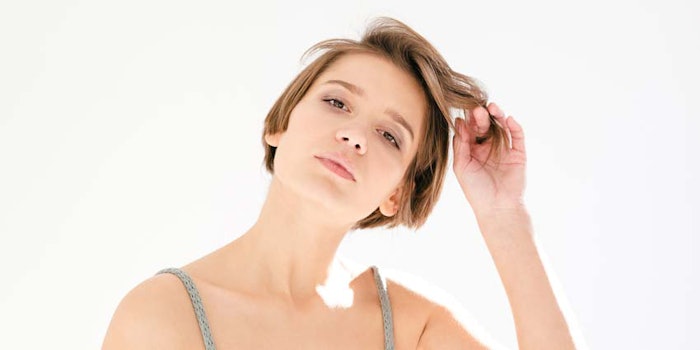 Research published in the American Chemical Society's Applied Polymer Materials describes a technique to assess the tack properties hair styling polymers.
Scientists from Technische Universität München devised the approach utilizing nylon fiber assemblies coated with pressure-sensitive adhesives; e.g., polymer blends. Cylindrical stamps are then contacted with the fibers to measure tackiness. For additional details, see the complete article. 
Styling products with a natural feel are generally preferred by today's consumers. As such, measuring their tack property during development could support the formulator's efforts toward creating soft, natural feeling hair styling agents.
See related: A Soft Touch, Concepts in Hair Softness