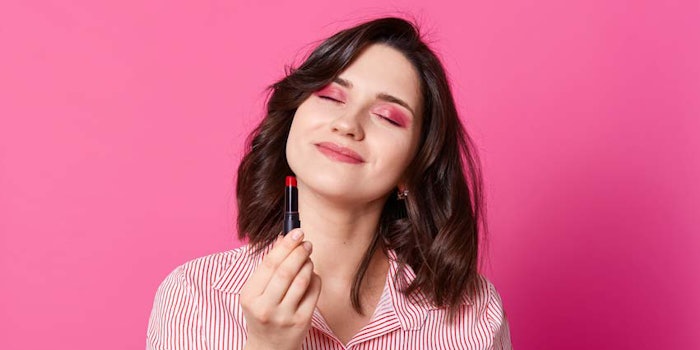 Beauty Accelerate, a co-production of Cosmetics & Toiletries and Global Cosmetic Industry, will again host a virtual event featuring leaders in cosmetics innovation ranging from ingredients and R&D, to marketing, retail, packaging and more. Join us Oct. 18-21, 2021, to become a part of beauty's resurgence.
Featured Talk: Inclusive Design for Universal Beauty—Adapting Cosmetics for Blind and Disabled Consumers Improves Products for All

​Inclusivity is a crucial social movement in today's world, highlighting longstanding inequities among groups that especially came into focus under the lens of the pandemic. Even pre-pandemic these prejudices were identified, and industries including cosmetics responded with strategies in support of equality and diversity.
See related: Roundtable Underlines Diversity Gap in Dermatology, Medical Research
One cosmetics R&D example are the gaps in dermatological research in skin of color. But there's more to inclusivity than skin tone or gender identity. Disabled consumers are an under-served population who can benefit from the positive effects of cosmetics and personal care products. And, designing products to meet their unique needs can translate to better product experiences for all.
This panel discussion draws insights on inclusive design for universal beauty from several perspectives: cosmetic formulation, medical/therapeutic effects, quality of life/well-being, makeup applicator design, and even building planning, to inspire product developers.
Panelists
Iain McKinnon, Director, Inclusive Design Global Disability Innovation Hub
Iain McKinnon is co-founder and director of the Global Disability Innovation Hub, born from his work on the Queen Elizabeth Olympic Park as part of the London 2012 Paralympic Legacy. He leads the hub's inclusive design work with the ambition to ensure the needs of the disabled and elderly are central to all projects. He trained as a product design engineer and holds a master's degree in this area from the University of Glasgow.
Gabriela Daniels, Program Director, Science and Lecturer, Masters of Cosmetic Science program, London College of Fashion
Gabriela is the science program director at the London College of Fashion and lecturer for the Integrated Masters of Cosmetic Science program. She holds a degree in chemistry and specializes in cosmetics and fragrance technology and hair science. Daniels co-authored a recent paper in Cosmetics & Toiletries on making cosmetics more accessible for the blind; she hopes to continue this work to integrate novel sensory cues into consumer products.
Trishna Daswaney, Director & Founder, Kohl Kreatives
Trishna Daswaney is director and founder of Kohl Kreatives, a nonprofit providing adaptive tools for consumers with motor disabilities and visual impairments. Providing free makeup consulting for cancer care patients, transitioning transgender people and impaired individuals, the company aims to improve the self-esteem of users to help them reintegrate into society. Daswaney studied marketing and graduated from the University of Nottingham in 2015.
Kaho Oishi, President, International Caremake Association
Kaho Oishi is the president of the International Caremake Association and a research fellow of Nihon Fukushi University. She established the association while developing a cosmetic therapy program, BlindMake, to help visually impaired consumers independently apply makeup. The program, for which she is seeking a "cosmetic therapist" designation, was extended to hospitalized patients with physical impairments, skin diseases, dementia and others to improve their quality of life.