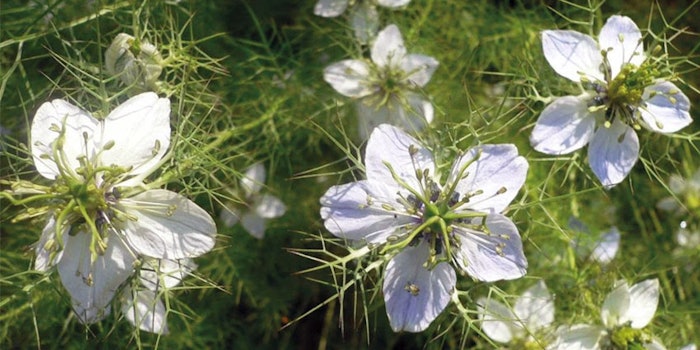 TriNutra
TriNutra's latest clinical studies of B'utyQuin (INCI: Nigella Sativa Seed Oil) show the ingredient boosts mitochondrial functions, respiration, metabolism and energy production (ATP) in the skin. 
Related: TriNutra's B'utyQuin Black Cumin Oil Acts Against Aging
As the company explained, several changes may occur to mitochondria during the aging process. The most common is a decrease in enzymatic activity in proteins of the respiratory chain, which leads to less efficient respiration and subsequent reduction in ATP production and metabolism.
The ability of black cumin oil to affect mitochondrial functions and impart anti-inflammatory and antioxidative suggests its efficacy to attenuate the aging process both as a nutraceutical and cosmeceu­tical.
The recently completed clinical study aligned with the previous in vitro findings and effects of B'utyQuin on key regulators of mitochondrial biogenesis, which included: uncoupling of protein 1 (UCP-1); PR domain containing 16 (PRDM16) and fibroblast growth factor 21 (FGF21); Sirtuin 1 (Sirt1); Mitofusin 2 (Mfn2); and heme oxygenase-1 (HO-1); increased ATP production, as well as anti-inflammatory activities.
In the latest work, a hemiface human clinical study evaluated the anti-aging benefits of B'utyQuin at 3% in a facial cream with a placebo control on 22 subjects for 28 days. Results showed the cream improved multiple parameters of aging skin, including hydration, luminosity, firmness and elasticity. These improvements were statistically significant over the placebo.
For more information, contact TriNutra.