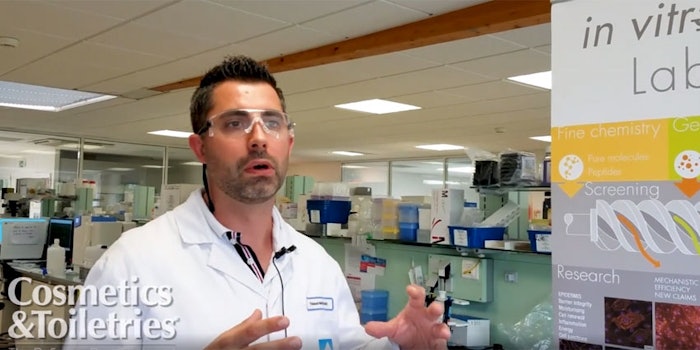 "These innovative technologies and targets for the valorization of ingredients are what allow us to stand out in a crowded marketplace," explained Thibault Marchand, deputy head of the in vitro department at Sederma.
In this behind-the-scenes look at Sederma's research processes, Cosmetics & Toiletries got an overview of everything from the initial ingredient screening to the various efficacy assays used in both two and three dimensions based on the results of the screening and final desired claims.
For example, measurements in the epidermis include: barrier integrity, moisturization, cell renewal, inflammation, energy and cell junctions. In the dermis, assessments range from the extracellular matrix, anti-aging effects, energy and inflammation, to dermal-epidermal junction, anchorage/cell-matrix interactions and wound healing. 
More recently, Marchand noted the company has developed hair studies to look for growth and pigmentation effects, to test and develop products that enhance these benefits.
"These are all these tools and models. . .and to work with all these tools, we use specific techniques, similar to [the pharma] world; mostly proteomics and genomics." Techniques include biocellular studies, toxicity testing, optical/electronic microscopy, cytochemistry, histochemistry, multiplexing-ELISA assay, Western blotting, IR/UV irradiation, luminescence assay, TR-FRET assay and phagocytosis.
Marchand added that in addition to 2D models, Sederma's 3D skin equivalent and other customizable models, e.g., to measure the effects of pollution, pigmentation, etc., and skin explant cultures are useful to, "make links between ex vivo and in vivo results. It brings us closer to reality," he said.
Watch now to learn more: