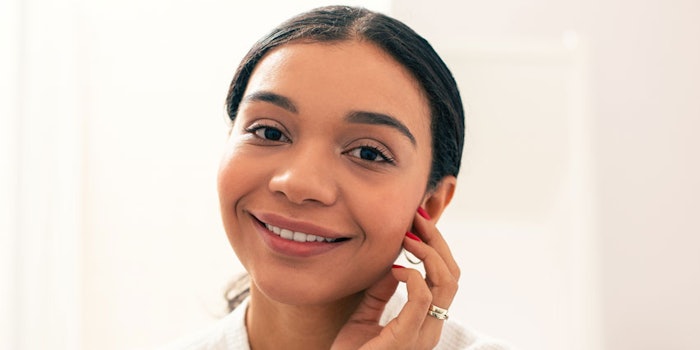 A significant 60% of consumers now report having sensitive skin, according to a 2019 study. And, in a global skin care market expected to grow by US $45.58 billion by 2023, manufacturers must confirm products will not irritate sensitive skin. This driver led SGS to develop a new skin tolerance 'seal' of approval, awarded to products that pass the skin tolerance test.
Skin tolerance has become an important factor for consumers when choosing a cosmetic or personal care product. In fact, according to SGS, a study in Germany found that 50% of consumers felt skin tolerance was more important than price or brand name. Of course, sensitive skin is difficult to define. Symptoms can differ but common indicators include inflammation, itching, burning, stinging, tightness and dryness.
See related: Solving Sensitivity, In vitro Assays for Sensitive Skin
Dermatologist-tested Claims
To put consumers at ease, some products claim to be dermatologist/dermatologically tested. To support this claim, manufacturers can use the primary dermal irritation (PDI) test or epicutaneous patch test. This can be performed on a variety of cosmetic and personal care products.
The test must include a minimum of 30 subjects and be structured in a way that accurately replicates how the product is used. For example, products that have longer exposure to skin are tested occlusively—a plaster is affixed after product application to create a solid barrier. For rinse-off products, a semi-occlusive test is performed using air- and water vapor-permeable tape.
Negative and positive standard trials are run concurrently using water and 0.5% sodium lauryl sulfate. After 24 hr, the plaster is removed and an additional 24 hr later, a dermatologist finally examines the skin for irritation.
Skin Tolerance Claim and 'Seal'
In relation, to help manufacturers confirm a product's tolerability on skin, SGS developed its "Dermatologically Tested: Skin Tolerance" official approval mark. Based on the PDI approach, the product is tested and the new approval mark is only awarded to products deemed to have "very good" or "good" skin tolerance.
A wide range of products can receive the mark, including creams, shower gels, shampoos, perfumes and bath bombs.
To learn more about the this skin tolerance test and approval mark, visit the SGS website.