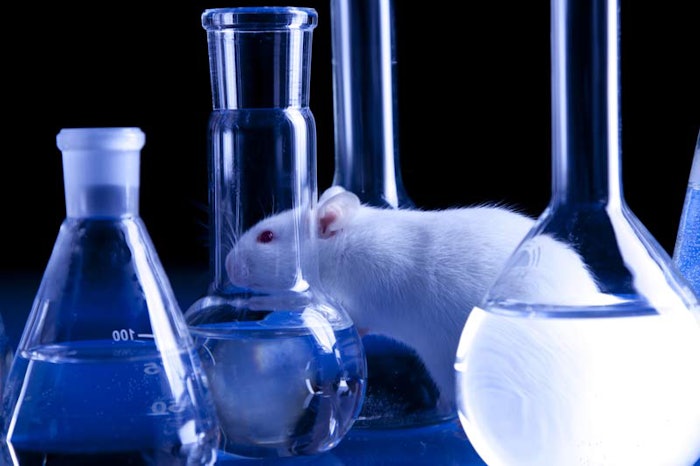 Animal testing in cosmetics is in the hot seat in Korea.
The Humane Society International and Korea Society for Alternatives to Animal Experiments hosted a general assembly forum on Oct. 28 to pressure lawmakers to update Korea's chemicals law, K-REACH, to prioritize investment to 21st century approaches to safety testing. Reportedly supported by Congresswomen Sangjeong Sim andJungrim Moon, the 21st century toxicology discussed referred to human-relevant research tools such as bio-engineered organs-on-a-chip, robot-automated high-throughput human cell and gene tests and next-generation computer modeling, which enable scientists to study how chemicals react in the human body at the cellular and molecular level.
"This is the first time that Ministers from across the Korean government have gathered to discuss the exciting potential of alternative test methods, and how Korea can future-proof its research base," said Troy Seidle, director of research & toxicology at Humane Society International. "Modern science is providing new tools with the potential to transform the way we test chemicals and products, so support from the government to advance these technologies across Korean industries will be vital."
In Korea, investment in alternative methods remains relatively uncoordinated, and focused mainly within the cosmetics industry in advance of Assembly approval of a bill to restrict cosmetics animal testing, the activist groups remarked. They also said the K-REACH regulation, which came in to effect in January this year, calls for animal testing to be minimized, yet prescribes obsolete animal test requirements for which validated and internationally recognized alternative methods are available.
Experts from Amore Pacific, ChemOn and the Korea Society for Alternative to Animal Experiments provided an overview of alternative test methods across the cosmetics and chemical industry, and the Korea Institute of Toxicology presented the importance of Adverse Outcome Pathways (AOP) development, recognized by the Organisation for Economic Co-operation and Development (OECD), U.S. and EU as one of the key areas for regulatory toxicology. Troy Seidle, director of research & toxicology at Humane Society International, advised the OECD and EU-REACH with alternatives to animal testing, and gave the forum an insight into advancing safety science and health research.
As of this report, Turkey is the most recent country to join the regions worldwide that have banned animal testing for cosmetics which includes the EU, Norway, Israel, India, the state of São Paulo in Brazil and New Zealand. Other countries where lawmakers are considering bills to phase out animal testing include the U.S., Canada, Russia and Taiwan.