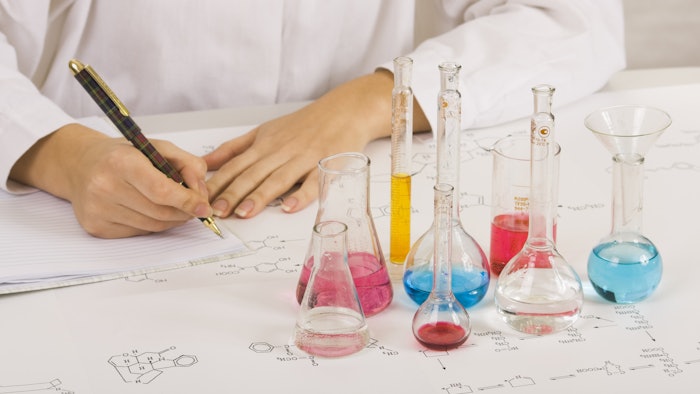 As reported by ChemLinked, China recently released a draft of the Safety and Technical Standard for Cosmetics 2022 (STSC 2022) for public comments until April 30, 2022. This draft will supersede the 2015 edition, which includes the overarching technical standards for cosmetics safety supervision and testing in China.
The STSC outlines the prohibited, restricted and permitted cosmetic ingredients. In addition, it describes physical and chemical testing methods for cosmetics, including: microbiological, toxicological, human body safety and human body efficacy.
See related: Asia-Pacific Regulatory Update; Regulations Refined—GMPs, Children's Cosmetics, Animal Testing and More in China
Under China's new cosmetic regulatory framework, STSC 2015 is lagging behind in some aspects and can no longer match the development of industry and supervision, ChemLinked reports. As such, China's National Institutes for Food and Drug Control (NIFDC) plans to introduce a more systematic and comprehensive version, making the standards further consistent with the current industry situation.
Compared with the 2015 version, the framework of the 2022 version remains basically unchanged. However, the draft STSC 2022 revises content that is not suitable for the current supervision practice, retains content that still applies, incorporates previous approved revisions for STSC 2015, which were issued as notifications, and standardizes and improves some terms and expressions.
Updates from 2016 to 2021 (in reverse order) include:
The approval of three cosmetic test methods, newly added to the STSC: in vitro mammalian cells micronucleus test; test method for efficacy measurements of skin whitening cosmetic products; and test method for efficacy measurement of anti-hair loss cosmetic products;
Amendments to four cosmetic testing methods, including: determination of preservatives in cosmetics; determination of boric acid and borate in cosmetics; determination of p-phenylenediamine and 31 other kinds of cosmetic components; and determination of tretinoin and 7 other kinds of cosmetic components;
Amendments to the draft inventory of prohibited cosmetic ingredients, including: adding 17 prohibited ingredients; amending 13 prohibited ingredients and 27 prohibited plant (animal) ingredients; classifying and merging prohibited drug ingredients into three categories; and modifying some text contents. The inventory of Prohibited Cosmetic Ingredients will be released and finalized as a separate technical regulation or mandatory national standard in the future;
Approval of new cosmetic ingredients: Methacrylate/glyceryl diisostearate methacrylate copolymer, calcium phosphoryl oligosaccharides and steareth-200; and approval of ethyl lauroyl arginate HCL as a new cosmetic preservative, which is included it in the List of Permitted Cosmetic Preservatives of chapter III of STSC;
Approval of five testing methods, four of which are animal alternatives: determination of free formaldehyde in cosmetics; short time exposure in vitro test method (STE); skin sensitization: local lymph node assay: DA (LLNA: DA); skin sensitization: local lymph node assay: BrdU-ELISA (LLNA: BrdU-ELISA); and in chemico skin sensitization: direct peptide reactivity assay (DPRA);
Amendments to four cosmetic testing methods: determination of cantharidin and chlormethine in cosmetics; determination of 10 alpha-hydroxy acid in cosmetics; bacteria reverse mutation assay; and tetraogenecity test;
Approval of two testing methods for hormone components and anti-infective drugs in cosmetics, newly included in chapter IV of STSC;
Approval of test method for 22 sunscreen agents in cosmetics, including 3-benzylidene camphor, also included in chapter IV of STSC;
Approval of two animal testing alternative methods for cosmetics: in vitro skin corrosion: transcutaneous electrical resistance test (TER); and skin photoallergy test; and
Approval of one animal testing alternative method: in vitro 3T3 Neutral Red uptake phototoxicity test method.
Along with the draft STSC 2022, the Revision Explanation and Revision Comparison Table of Safety and Technical Standards for Cosmetics 2022 also was published, which is in the process of urgent translation and will be available on April 13.
See archived: China Opens Ingredient Submission Platform, Spot-checks Skin Brighteners