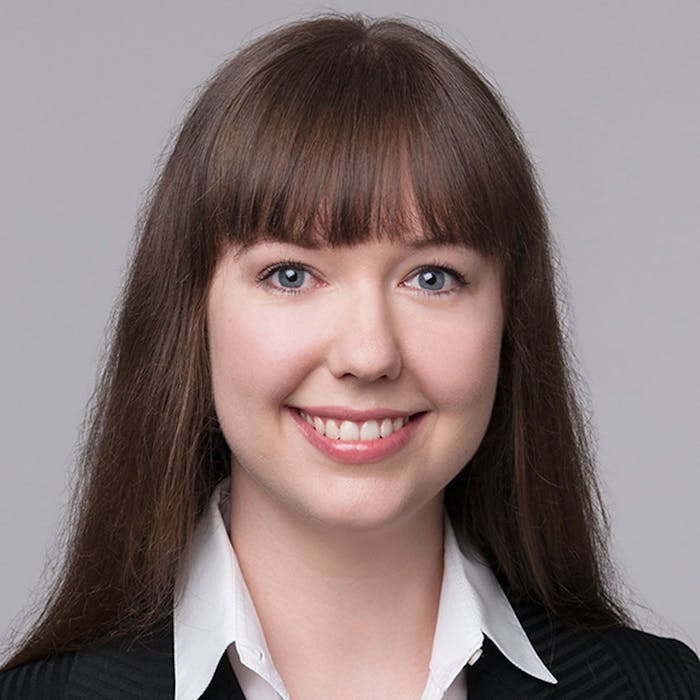 Science, technology and social changes were cited by Franziska Wandrey, Ph.D., of Mibelle Biochemistry, as key influences on the future of cosmetics. She shared these insights in her recent essay submission to the IFSCC, which won her the 2017 Maison G. DeNavarre Young Scientist Award; to be presented during the upcoming IFSCC Conference in Seoul.
In the following excerpt from our podcast with Wandrey, she talks about the impact of epigenetics and where there's room for improvement. She also shares a tangential note on the microbiome. Click on the podcast below to hear more on the microbiome, wearables, Big Data vs. back-to-nature, and what Wandrey would research with unending time and a limitless budget.
"Epigenetics and the skin microbiome are two topics that are currently researched very intensely, and not only in cosmetics. [While both] are important, I think epigenetics is [more] important to the cosmetics industry because it demonstrates the influence of our lifestyle on well-being and the skin.
"We at Mibelle Biochemistry have developed an ingredient based on queen bee development and we can show an epigenetic influence on the skin cells of this ingredient via microRNAs (miRNAs). MiRNAs are easy to validate and measure because there are many assays for them, but [they are] a small puzzle piece of the epigenetic field as a whole. ... I think for this epigenetic area, more basic research is needed to understand epigenetics as a whole and how it can be influenced by cosmetics."
"[Regarding advances in understanding the] microbiome, we can detect bacteria but we really don't know what to do with all the data. ... In relation, I disagree with the use of Lactobacillus, which is key to the gut microbiome but I personally don't think it plays a big role in the skin microbiome." Listen now!