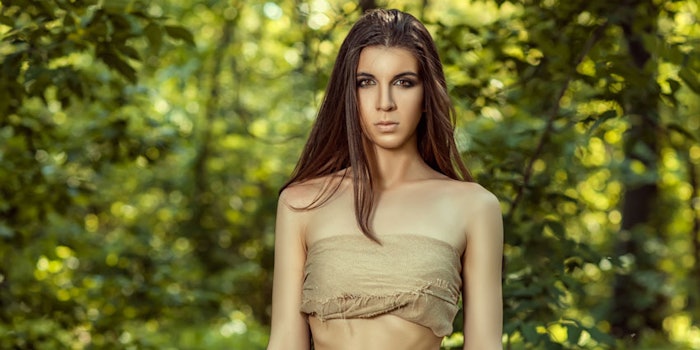 New research from Pavane Consultants Ltd. and University College London compared the microbiomes of civilizations isolated from western practices—especially cleansing via products containing synthetic chemicals—with those regularly touched by such hygienic routines.
The work, published in Preprints*, first focused on the step of identifying a means to assess the effects of topical products on the skin's microbiome. Future work will apply this method to ascertain whether cosmetic products negatively alter skin's microbiome.
According the article abstract, in nature, high biodiversity almost always leads to healthy ecosystems. In relation, primitive skin and isolated colonies untouched by modern civilization have been shown to display unprecedented levels of bacterial diversity.
Considering overwhelming evidence linking deficient gut flora with ill health, the authors took a similar approach toward skin microbiota as an indicator of skin health. And, after inconclusive findings linking the presence or abundance of particular microbes to skin conditions, they found that microbiota diversity alone could predict skin health.
Indeed, the less exposed communities were to western practices, the higher their skin microbe diversity was. The authors believe this provides clear evidence of an environmental factor in the developed world causing skin damage.
As such, it could be ineffective to propose a probiotic solution if something in the environment immediately damages microbiome diversity all over again. However, as the authors note, left to its own devices, skin will naturally recreate an environment that encourages the correct levels of symbiotic microbes.
In the present work, based on the literature and other observations, the authors propose a Diversity Projection Tool, which gives benchmark values of diversity against which skin can be measured to determine its health. From this, the authors state, "Skin microbial diversity is unhealthy when it drops below 10,000 species (after 150,000 sequences)."
This approach provides the ability to predict which individuals are more likely prone to skin ailments. It also will allow researchers to begin testing cosmetic products to see if they are implicated in the current skin allergy epidemic due to alterations in microbiome diversity.
*Editor's note: We at Cosmetics & Toiletries acknowledge this is a non-peer-reviewed source for information; it is presented merely as food for thought.