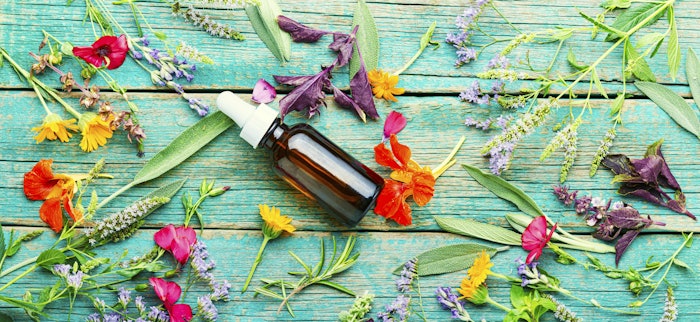 Photo 196099128 © Nikolaydonetsk | Dreamstime.com
OnScent and its partners Forest Wise and Microphyt have showcased their natural fragrances and cosmetic ingredients.
Related: Cosmetic Victories Profile: Claude Grison, Ph.D., on Ecocatalysts for Sustainable Fragrances
The ingredients showcased include:
OliPearls (INCI: Not Provided): A

 natural cosmetic ingredient upcycled from olive oil production. This is a viscosity modifier that offers stability in formulations with an aesthetic feel. It can easily transform oils into butter.
Ximenia Seed Oil (INCI: Not Provided): This oil is sourced from Southern Africa and is featured in OnScent's foot scrubs. OnScent works directly with its partner Kupanda to have 100% traceability on this ingredient. This oil has been shown to test well with anti-pollution benefits and a desired product feel. According to the company, the smooth feel is a primary reason why it markets this oil as a natural silicone alternative for use in skin care, hair care and emulsions.
Additionally, OnScent featured partnered innovations from Microphyt and Forest Wise. 
Innovations showcased from Microphyt were: 
Renouvellance (INCI: Glycerin (and) Water (Aqua) (and) Porphyridium Cruentum Extract): A 100% natural origin water-soluble biomimetic ingredient derived from red microalga that protects the skin against the harmful effects of UV rays and pollution. Rich in phycoerythrin and exopolysaccharides, this active ingredient equalizes and makes the skin tone more uniform and can be easily added to anti-aging or sun care products to protect the skin from daily environmental aggressors.
Luteana (INCI: Caprylic/Capric Triglyceride (and) Plankton Extract (and) Tocopherol): A

 patented oil-soluble 100% natural origin ingredient for soothing and rebalancing sensitive skin. It uses a novel cosmetic approach that targets theneuro-immuno-cutaneous system, which is destabilized in the case of sensitive skin. Derived from Tahitian golden microalgae, this active ingredient uses an integrative approach to relieve sensitive skin and improve well-being.
Finally, Forest Wise promoted its illipe butter, which has characteristics of cocoa butter and is organic, fair trade and sustainable.
Featured: Responsible R&D: Tips to Make Cosmetic Labs and Manufacturing More Sustainable
George Rich, sales executive of the fragrance division at OnScent said: "Natural fragrances are an increasing request in the market. At OnScent, we have expanded our specialization in natural fragrances. We are focused on growing the presence of natural ingredients within our fragrance solutions. For instance, at the Supplier's Day event, we featured our natural fragrances in body butter and foot scrub. These products were also enhanced with OnScent's natural cosmetic ingredients. The natural elements provide both functionality and sustainability to the products."
"OnScent's visitors during Suppliers Day repeatedly complimented our natural fragrance sample solutions," said Francesca Muia, vice president of the natural cosmetics division at OnScent. "I attribute this to the exceptional quality of the ingredients that produce aromatic notes in combination with OnScent's technical perfumers' ability to enhance the fragrance with other ingredients from our natural fragrance palette. OnScent sources globally for natural cosmetic ingredients, searching for reputable partners from all parts of the world. We require full traceability and the highest quality from our suppliers to enable sustainable solutions and a transparent supply chain for our customers."
"We are a French bioactives company with specialized expertise in developing natural ingredients from microalgae," said Nora Vandamme, business developer and Cyrielle Houdin, cosmetic marketing manager, both of Microphyt. "At Supplier's Day, alongside our U.S. partner OnScent, we are promoting Renouvellance, a water-soluble product that protects skin against UV and pollution, and Luteana an oil-soluble product designed for sensitive skin."
"Although registered in the Netherlands, Forest Wise sustainably produces natural ingredients in our own factory in Borneo, Indonesia," said Richard Keyes, sales manager of Forest Wise. "What sets us apart from other companies that make oils, butters and sugars is our wild harvest approach. This method helps to prevent deforestation by increasing the economic value of the remaining rainforest. This in turn helps to conserve wildlife and biodiversity, but also empowers local communities to create income while conserving their habitat. We call this #RainforestValue (that's the hashtag that we promote)."
Keyes continued: "This helps our customers in several ways. Mostly it provides excellent sourcing opportunities for high-quality ingredients. Our ingredients are fully traceable and sustainable. In short, we leave the rainforest untouched. This enables our customers to make specific and authentic product claims in terms of biodiversity, organic or fair trade certifications, and contribution to forest conservation, etc. In the U.S. we partnered with OnScent about a year ago. We specifically chose them based on how well their values aligned with ours and it's going well!"