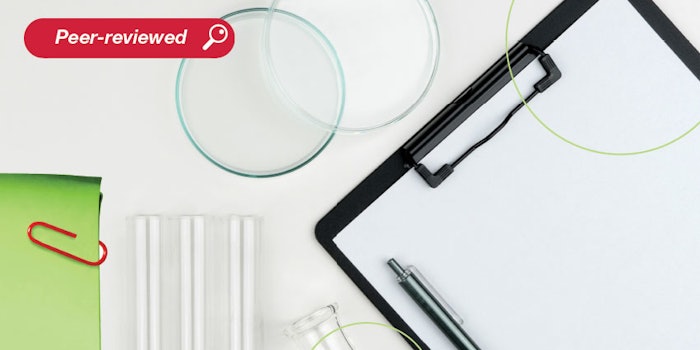 Read the full article in the February 2022 digital edition. . .
According to Zero Waste, more than 120 billion units of packaging were produced in 2018 globally by the cosmetics industry.1 The cardboard used to package products including skin moisturizers, makeup, etc., contributes to the loss of 18 million acres of forest annually.2
Furthermore, between 1990 and 2018, the personal care industry generated a trade surplus every year, reaching US $4.8 billion in 2018, while the manufacturing sector as a whole recorded a trade deficit each year during this period. Just looking at 2018 alone, the exports of personal care products exceeded imports by more than 35%.3
With so many products being manufactured, a multitude of products is also being purchased and becoming waste over time. This is due to everything from throwing away packaging, to testing a product that did not work and tossing it.
It is not a secret that the state of our planet is deteriorating. The personal care industry has responded by working to reduce its impact on the environment and communities. Emerging brands have come out with reusable and sustainable solutions for consumers, for example, which is a great step forward. These include refillable, compostable and recyclable/recycled packaging.4, 5
Water scarcity is another concern. According to the United Nations, water is critical for socio-economic development, and to help maintain a healthy ecosystem. As is well-known, water is also a finite source that can only be renewed when well-managed6—and nearly one-fifth of the world's population lives in areas of water scarcity.7
From a product standpoint, this has led to a surge in waterless and sustainable beauty products. Options range from those to which consumers add water, to those requiring less water during production and use. The water-conscious movement also aligns with the trend to simplify beauty routines; i.e., minimalism, where "less is more."
The COVID-19 pandemic, however, has caused an influx of single-use plastic. It's been estimated that in one year, the use of disposable masks by the public, excluding health care settings, generates 3.5 million metric tons of additional plastic waste.8 So the momentum of steering away from single-use plastic has been somewhat derailed.
Pre-pandemic, the consumer-facing side of the cosmetics and personal industry was making great strides toward sustainability. Behind the scenes, however, research labs and manufacturing facilities have not been as quick to find solutions to help reduce waste—and this is imperative now more than ever. There are several organizations worldwide that help research labs and manufacturing facilities work to increase sustainability and become more eco-friendly.9 The present work provides additional ideas and tips to support such efforts.
. . .Read more in the February 2022 digital edition. . .
References
Zero Waste (accessed 2021, Dec 30). The Zero Waste home. Available at https://www.zerowaste.com/zero-waste-home-guide/
Ecological Society of America (accessed 2021, Dec 30). Relevant issues. Climate change. Available at https://www.esa.org/seeds/toolkits/forests/relevant-issues/
PCPC (accessed 2021, Dec 30). Our economic and social impact. Available at https://bit.ly/3eAGNld
PCPC (2019). Sustainability report. Creating a more beautiful world. Available at https://www.personalcarecouncil.org/wp-content/uploads/2021/03/PCPC_Report_2019_March-2021.pdf
Lam-Phaure, L. (accessed 2021, Dec 30). Formulating on trend: Shampoo bar. Available at https://www.cosmeticsandtoiletries.com/formulating/category/basics/Formulating-on-Trend-Shampoo-Bar-574802331.html
United Nations Department of Economic and Social Affairs (UNDESA) (2015, Sep 8). Water and sustainable development. Available at https://www.un.org/waterfor­lifedecade/water_and_sustainable_development.shtml
United Nations Department of Economic and Social Affairs (UNDESA) (2014, Nov 24). Water scarcity. Available at https://www.un.org/waterfor­lifedecade/scarcity.shtml
Drahl, C. (2021, Jul 26). Single-use plastics have boomed during COVID-19. Joana Correia Prata wants to reverse the trend. Available at https://bit.ly/3JxuHaX
Labconscious (accessed 2021, Dec 30). Organizations worldwide that support best practives for sustainable labs. Available at https://www.labconscious.com/organizations-for-sustainable-laboratories-best-practices