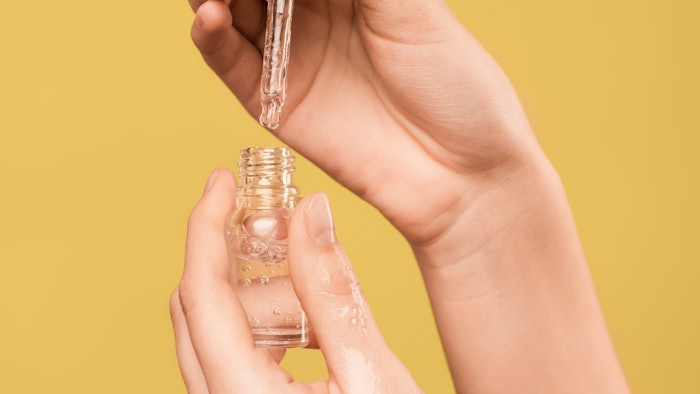 Image source: Microphyt
Microphyt presents Luteana (INCI: Caprylic/Capric Triglyceride (and) Plankton Extract (and) Tocopherol), an active ingredient that takes an integrative approach to rebalance and relieve sensitive skin. 
Featured: Study Compiles Most-used Actives for Sensitive Skin Formulas
According to the company, the neuro‐immuno‐cutaneous (NIC) system was identified as the origin of sensitive skin imbalance. To act on this system, Microphyt leveraged the power of a Tahitian golden microalga, Tisochrysis lutea, in its latest launch.
Based on its research into cognitive and systemic health, the company identified this microalga for its ability to adapt to living in a stressful environment thanks in part to compounds such as omega-3 fatty acids, sterols and xanthophylls; namely fucoxanthin.
The resulting ingredient, Luteana, has reportedly been shown to regulate exchanges between neurons, immune and cutaneous cells within the NIC system, calming the skin by promoting the endogenous soothing pathway.
The ingredient is standardized in fucoxanthin and sustainably produced in France using patented hydro-biomimetic technology.