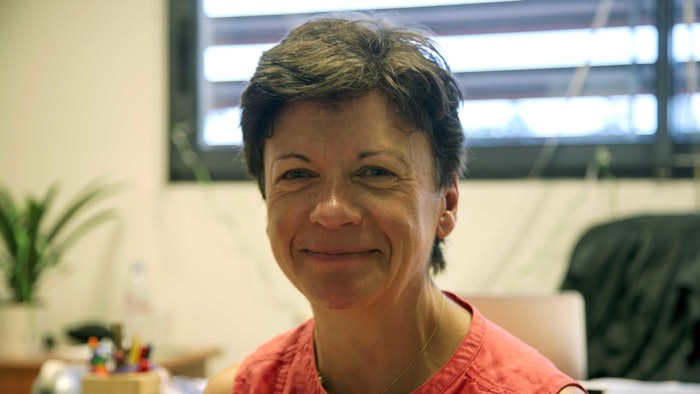 The winners of the 7th edition Cosmetic Victories competition were announced on March 22, 2022, during a YouTube video, as previously reported. The awards are presented by The Cosmetic Valley-ESSEC endowment fund.
See related: Cosmetic Victories Winner Profile: Sami Halila, Ph.D., on Green Gelling Agent for Oil Phases
Six finalists in two categories, academic and industry, were selected from 80 projects and narrowed down to two winners. Here we profile industry finalist BioInspir for its Ecocatalysts, which were used in the development of sustainable fragrances. Providing the following overview on behalf of BioInspir is Claude Grison, Ph.D., scientific director for the company and research director at the French National Centre for Scientific Research (CNRS).
Feedback from professional perfumers has been overwhelmingly positive, and [highlights] that our products indeed have olfactory nuances not present in their petro-sourced equivalents."
What is your innovation? How is it used?
Our innovation is ecocatalysis: A new branch of sustainable chemistry based on the use of plant-based catalysts for green and innovative organic synthesis. BioInspir's Ecocatalysts come from the direct recovery of metals accumulated by aquatic plants in their natural environment. They have superior performance and selectivity compared with conventional catalysts currently used in the synthesis of most cosmetic ingredients.
Ecocatalysts can be used in the eco-responsible and bio-inspired syntheses of cosmetics and perfumery ingredients for which only conventional chemistry processes are industrially deployed today. Fragrances such as methyldihydrojasmonate (Hedione) and linalool oxide have been synthesized in processes at the edge of green chemistry, combining efficiency, speed, naturalness and eco-responsibility. However, a wide range of other ingredients is accessible through ecocatalysis.
See related: Green Emulsifiers and Nanoemulsion Stability, A Review
What is novel about it? How might it shape cosmetics and personal care product development?
Using safe, organic and ethically sourced ingredients developed using eco-friendly processes—with a limited footprint—is at the core of BioInspir's model. This approach can be valued in the company's ingredients, as there is high demand for natural cosmetics and for companies developing sustainable processes.
Furthermore, BioInspir's approach for developing what we call an "ecofragrance" is unique. Rather than highly pure components with fewer nuances than the natural alternatives, BioInspir is able to synthesize mixes of fragrances that mimic the molecular dialog between insects and plants: the language of the nature.
Feedback from professional perfumers has been overwhelmingly positive, and [highlights] that our products indeed have olfactory nuances not present in their petro-sourced equivalents. The processes and catalysts used by BioInspir also are compliant with the COSMOS label.
The ambition of BioInspir is to provide highly demanded ingredients in the cosmetics and perfume industry that are currently not available under the COSMOS label.
Where did your idea come from?
As research director at CNRS and scientific director of BioInspir, I (Grison) head a unique research laboratory in France that is specialized in ecological chemistry, a field between chemistry and scientific ecology. Its goal is to take inspiration from nature to develop chemistry innovations to fight against environmental harm caused by human activity.
Through the course of research on the depollution of soils and waters, several vegetal invasive species able to accumulate metals found in their environment were identified. Recovery of these invasive species followed by a simple natural treatment allowed for the creation of Ecocatalysts.
See related: The Estée Lauder Cos. 'Green Score' Method Could Standardize Sustainability
What development challenges did you face in creating it? What skills or technologies supported your success?
Ecocatalysis is a new field of sustainable chemistry, and despite the fact that my (Grison's) research unit has demonstrated the technical feasibility of ecocatalysis for more than 5,000 molecules over 10 years of research in the field, many challenges needed to be faced and many others still remain to be addressed.
From a technical point of view, developing processes in line with the philosophy of ecocatalysis requires intense research work for selecting the right species, understanding their activity related to their natural cycle, and picturing their use for the synthesis of a given ingredient. From a business point of view, the challenges consist in focusing development efforts with industrial scale-up in mind, which requires a clear understanding of the market demand, the right partnerships for collecting invasive species in line with regulation, and the financial means to invest in a talented team and the innovative equipment allowing the in-house production of molecules.
Tackling these challenges is possible due to the combination of the exceptional technical talent of the research team, along with the deep experience in technology transfer of Technofounders, the venture builder that co-founded BioInspir. Finally, ecocatalysis as a new field is challenging the status quo: it requires energy and determination to convince stakeholders that chemistry should no longer work against, but rather with and for nature to provide long term welfare to our kind.
What outcome do you anticipate from the competition? From your work?
Taking part in the Cosmetic Victories competition was a superb opportunity to showcase some of the potential of ecocatalysis with the development of "ecofragrances." Ecocatalysis offers a sustainable alternative to conventional catalysis, providing at the same time highly valued ingredients for the cosmetic and perfume industry.
Ecocatalysts make a real difference in terms of eco-friendly processes, environmental impact and respecting biodiversity. Examples include:
Aquatic ecosystem preservation;

Valorization of invasive aquatic species endangering local biodiversity;

Collection of metallic elements dispersed in the environment; and

Using modern methods of chemical synthesis that lead to reductions in energy, waste and carbon impact.
We invite all cosmetic and perfumery players seriously engaged in an ambitious transformation of their processes and products portfolio, toward more environmental friendliness, to connect with us so that we can develop common collaboration projects to help them reach their sustainability goals.