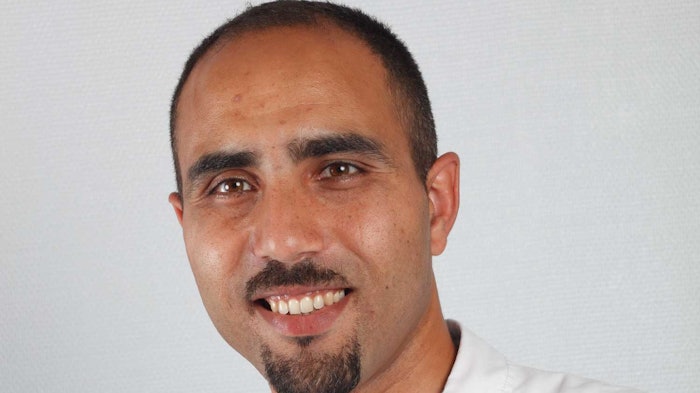 As previously reported, on March 22, 2022, during a YouTube video, the winners of the 7th edition Cosmetic Victories competition were announced. The awards are presented by The Cosmetic Valley-ESSEC endowment fund.
Six finalists in two categories, academic and industry, were selected from 80 projects and narrowed down to two winners. Here, we profile the academic prize-winning invention: "Green Gelling Agent, Biosurfactants for Stimuli-responsive Delivery, Algal Cell Milking and Deep Eutectic Solvents."
See related: Analyzing the Advances in Natural, Cleaner and Milder Formulations at SCC
Sami Halila, Ph.D., of the Centre de Recherches sur les Macromolécules Végétales–CNRS Grenoble (France), gives us an inside look.
What is your innovation? How is it used?
The Carbogel breakthrough innovation relies on the supramolecular gelation of oily phases with a simple and eco-friendly synthetic carbohydrate derivative. The so-called glyco-oleogelator makes different processes of gelation possible, such as simple mixing, ultrasound or cycles of heating and cooling.
What is novel about it? How might it shape cosmetics and personal care product development? 
Various oleogelators exist; however, our product is obtained with high efficiency using a green chemistry approach—a single reaction in water and non-hazardous by-product—that is chemically and enzymatically stable. The ingredient enables the gelation of a wide range of organic liquids of varied polarities, it is water-washable after application, and it supports many gelation processes. This innovation will contribute to the sustainable cosmetic market by proposing an environmentally friendly oil-gelling agent.
Where did your idea come from?
Our group for the "Self-Assembly of Glycopolymers" from CERMAV, a CNRS research center on glycosciences affiliated with Grenoble Alpes University, France, has worked for many years on the synthesis and the hierarchical self-assembly of low-molecular weight glycoamphiphiles. We recently developed a convenient access to amphiphilic glycoconjugates by using barbituric acids as a modular chemical toolbox and, subsequently, designed carbohydrate-based hydrogelators. In our continuing efforts, we discovered a simple carbohydrate derivative that was able to form supramolecular organo- or oleo-gels.
What development challenges did you face in creating it? What skills or technologies supported your success?
The main development challenge was to find the right conditions for the gelation of a wide range of organic liquids used in cosmetics. Today, we have a better understanding of the gelation capabilities of our "sweet" molecule and how the hierarchical supramolecular interaction drives the 3D network formation responsible for gelation. This innovation has benefited from our expertise in carbohydrate chemistry and physical-chemistry studies of self-assembled glyco-nanostructures.
What outcome do you anticipate from the competition? From your work?
The Cosmetic Victories academic prize has put an international spotlight on this innovation and should generate new collaborations or interest from the cosmetics industry. In partnership with the industry, future work must meet the requirements or expectations of cosmetic professionals for the possible marketing and development of future green cosmetics.
See also: Ingredient Review: Sclerotium Gum