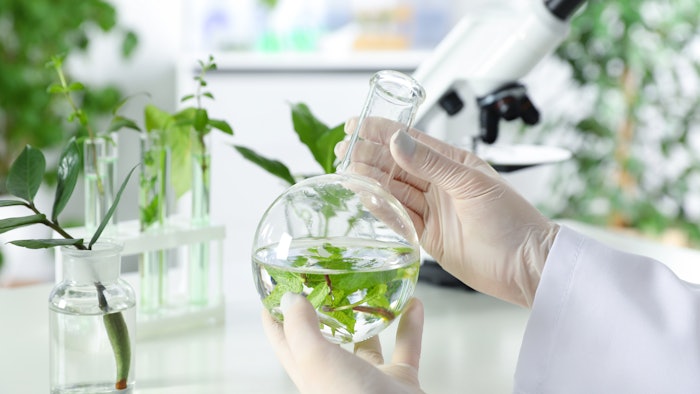 Eight individual metrics—three each for human health (HH; i.e., acute, ocular and dermal toxicity) and ecosystem health (ECO; i.e., bioaccumulation, persistence and aquatic toxicity); and two for the environment (ENV; i.e., feedstock sourcing and greenhouse gas emissions)—have been set forth by The Estée Lauder Companies (ELC) as parameters for sustainability. The company uses these endpoints to determine a Green Score for cosmetic and personal care ingredients and formulations.
This tool has taken a concept that is quite complex and distilled it into a useful metric."
This Green Score guides ELC's overall product development strategies. Reportedly, scores have already been calculated for all materials and formulations across ELC's in-house skin care, hair care and makeup portfolios, which can be used, for example, to help identify priority raw materials for replacement. According to the company, as part of its ongoing commitment to sustainability and in support of transparency, it published this internal approach in Green Chemistry with the hope that the industry will build upon the method.
"Advances in green chemistry over the past 25 years have improved sustainability in the development of new cosmetic and personal care products," the company wrote, in the article abstract. "Product formulators benefit from an expanding palette of 'greener' natural and synthetic ingredients but need clear guidance on how to choose among options." 
See related: Words from Wiechers; Sustainability Yes, But of What?
The Green Score method, validated by ELC's Green Chemistry Scientific Advisory Board, aligns with green chemistry principles. Paul Anastas,  Ph.D., a professor in the Practice of Chemistry for the Environment at Yale University, serves on the scientific advisory board and co-authored the manuscript. He explained, "This tool has taken a concept that is quite complex and distilled it into a useful metric that not only assesses products that already exist, but also informs how new, higher-performing products can be designed in the future."
"This is a really promising paper that shows how chemistry is helping established companies make real change in improving their green credentials," said Andrew Shore, Ph.D., executive editor of Green Chemistry at the Royal Society of Chemistry. "The Estée Lauder Companies has produced a plan that shows how seriously they are taking their responsibility to protect the environment, and their research was warmly received by the reviewers and members of the journal editorial board."
See related: Startup Solutions; A Survey of Green and Sustainable Innovations