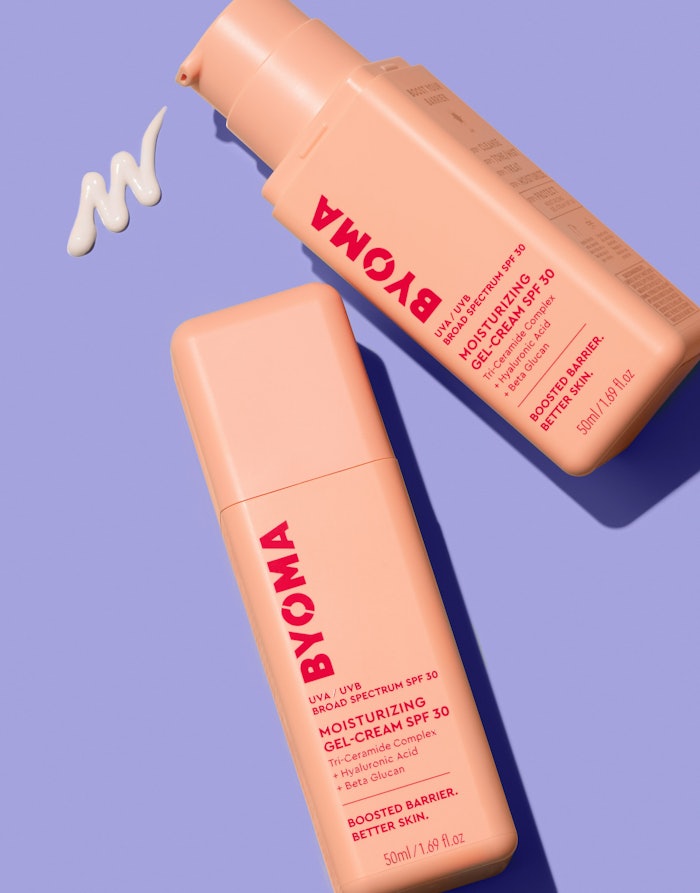 Byoma has launched the Moisturizing Gel-Cream SPF 30, offering broad spectrum protection from UVA/UVB rays, instantly absorbing into the skin and leaving a glowing, radiant finish with zero white cast. It will be available exclusively at Target.
Hyaluronic acid and beta glucan help plump the skin while delivering all-day hydration across multiple layers, minimizing transepidermal water loss (TEWL).
In addition, the brand's proprietary Tri-Ceramide Complex works to safeguard the skin barrier.
The Moisturizing Gel-Cream SPF 30 is suitable for daily use on all skin types.