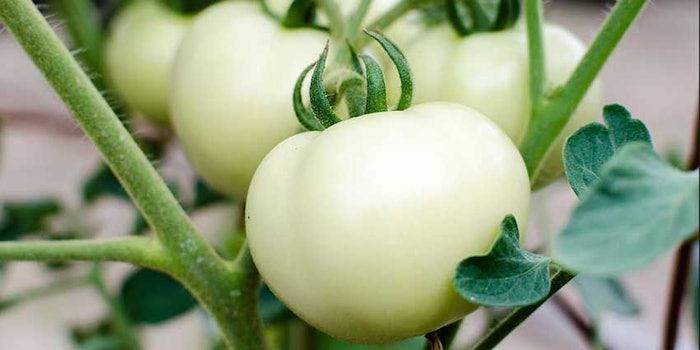 Green Acre has launched two patent-pending ingestible beauty products, Tomesoral and BlueGuard-Oral.
Related: Why Nutricosmetics Are So Popular with Beauty Consumers
Tomesoral is a proprietary heirloom white tomato powder that is rich in phytoene and phytofluene with lutein and zeaxanthin to boost the body's glutathione (GSH). Reportedly, Tomesoral was shown to act as a catalyst to glutathione production by stimulating the expression of glutathione reductase. According to Green Acre, the enhanced production of GSH provides a beauty, resilience and wellness solution with multiple skin and health benefits.
According to Green Acre, this colorless carotenoid absorbs light in the UV range. Clinical studies of tomato-based ingestible products rich in phytoene and phytofluene exemplified protection against sun exposure, reduced UV-induced erythema and a provided high degree of protection against oxidation.
BlueGuard-Oral is an advanced anti-digital aging ingredient based on a proprietary blend of superfoods—fruits and herbs for protection against the effects of blue light and high energy visible (HEV) light, which can disrupt health and beauty from within. This product reverses blue light's cytotoxic effects by focusing on cellular recovery. It achieves this by inhibiting lactate dehydrogenase (LDH)'s leaking to the cytosol, an indicator for cell damage due to stress.
This ingredient is said to contain gac fruit (a type of melon grown throughout Southeast Asian countries and Northeastern Australia), Theobroma cacao seed polyphenols, pomelo, mangosteen and rosemary extract mostly for the blends antioxidant effects and other anti-aging benefits.
The company notes these statements have not been evaluated by the U.S. Food and Drug Administration (FDA), and these products are not intended to diagnose, treat, cure or prevent conditions.