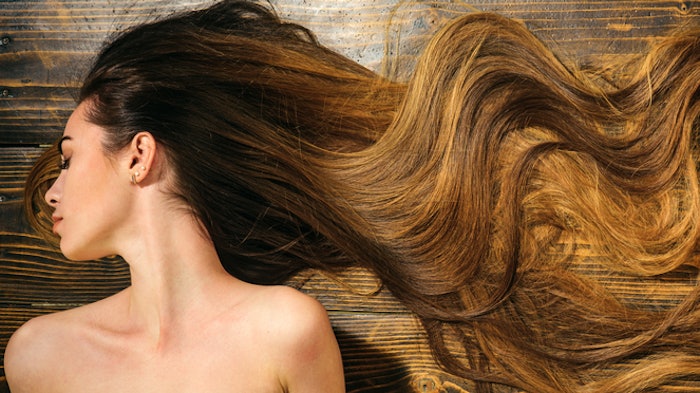 Hair care has experienced a makeover. Years ago, the focus was sulfate-free formulas to reduce damage and bonding agents to repair hair. While these trends continue, the focus has extended to scalp care and hair loss prevention, which meet at the intersection of a new phenomenon: the skinification of hair care. This refers to translating technologies for skin, e.g., anti-aging actives, repair agents, microbiome balancing, etc., to hair.
See related: Formulating on Trend; the Skinification of Hair
During Beauty Accelerate 2022, Lavinia Popescu, Ph.D., chief scientist of R&D for Olaplex, will explore this concept, explaining how hair can benefit from skin-centric approaches and ingredients, and providing examples of incorporating collagen, hyaluronic acid, etc., into hair care. Join Popsecu's discussion on September 28th.
Featured Expert: Popescu
Popescu is director of R&D for Olaplex, having previously served as VP of R&D for the company. Her expertise ranges from skin and hair care, to raw materials, actives and biotech applications. 
Prior to Olaplex, she held executive roles at companies including Elizabeth Arden, Moroccan Oil and Westman Atelier. She earned a master's degree in chemistry from the University of Bucharest.
Register now for the best rates.
Making Beauty Better
Live in New York on Sept. 28 and 29, 2022, Beauty Accelerate will make "Beauty Better" with two days of inspiring expert-led discussions, market data briefings, cosmetic science presentations, interactive Q&As, an innovation exhibition and networking activities—including the all-new, co-located Cosmetics & Toiletries Allē Awards dinner.
Under this year's theme of "Beauty Better," topics will range from: tech x beauty to accelerate R&D, cosmetic regulations and the opportunities they present, certifiable sustainability, skin immunity, the skinification of hair and neuromarketing to engage consumers; to beauty growth opportunities from several newsmaker brands, market data and analysis from leading analysts, insights on gen Z consumers and more.