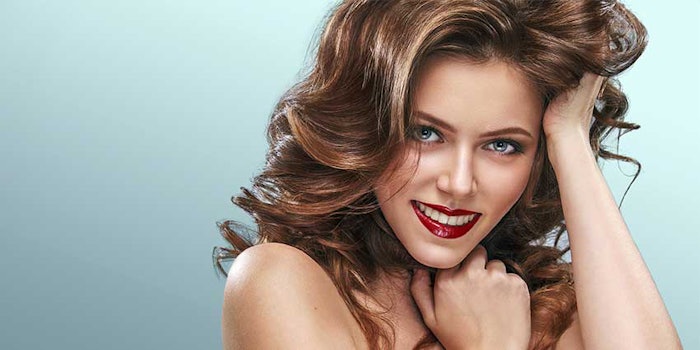 BASF has introduced Luviset 360 (INCI: Not Provided), a hairstyling polymer for exceptional textures and very strong but flexible hold even under high humidity conditions. Luviset 360 needs less carbomer thickener to achieve the target viscosity and has a self-thickening capability.
Related: Targeting Texture: Adapted Combing Test to Assess Curly Hair Product Efficacy
BASF has launched its styling polymer Luviset 360, claimed to provide a flexible and long-lasting hold, as well as low flaking.
Luviset 360 is suited for producing high viscous styling products with little to no movement inside the package. It has been designed for a wide range of hairstyling products such as gels, creams and waxes.
Luviset 360 ensures consistency in styling gels because of its self-thickening properties in concentrations above 4%. According to BASF, hair care manufacturers using the ingredient need less carbomer thickener to achieve targeted viscosity. 
"Consumers are increasingly looking for styling products that offer flexible but a strong hold and are less likely to flake," says Hans-Martin Haake, head of Market Development Hair, Body, Oral at BASF Personal Care Europe. "Luviset 360 is the solution to develop styling gels for this very demanding market."
Also related: Getting the Breakdown: Testing the Biodegradation and Styling Performance of Polyurethane Film Formers
Performance tests from BASF have shown that Luviset 360 provides a high degree of bending stiffness and curl retention, even in formulations with low concentrations and holds well, even under conditions of high humidity.
BASF used standardized methods to measure the flexural stiffness of hair strands in climate chambers. In sensory tests, the flexibility in the hold is perceived as a more natural bend without the breakage of the film. The styling polymer also showed lower flaking with a smaller and less visible size of the flakes.
Previously: BASF Awarded BSB Innovation Prize in Multiple Categories
Luviset 360 is suitable for styling products with additional claims related to anti-pollution. BASF carried out tests in a pollution chamber that showed when treated with Luviset 360, less pollution remained on hair strands than on those treated with a placebo formulation.
Its compatibility with numerous actives also makes the polymer suitable for styling products with claims for "caring effects" such as moisturizing or hair strengthening.
For more information, visit BASF Corp.