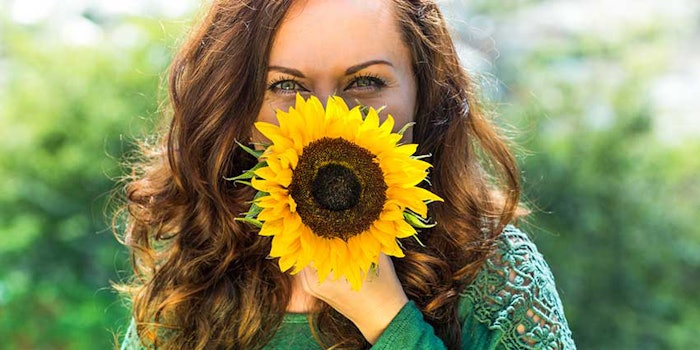 For hair that is conditioned at the ease of the consumer, formulator and environment, Stepan introduced a naturally derived conditioner meant to smooth each individual hair strand.
Derived from non-GMO sunflower oil, Stepanquat Helia (INCI: Disunfloweroylethyl Dimonium Chloride (and) Sunflower Seed Oil Glycerides (and) Lauryl Lactyl Lactate) is meant to leave hair soft and manageable without buildup; it is also meant to enable easy combing in both wet and dry hair.
To satisfy consumer desires, the conditioning agent does not contain animal products nor other qualities that some find controversial, including preservatives, sulfates, silicones, glycols or alcohols. The biodegradable ingredient is reportedly nonirritating and hypoallergenic for a mild effect.
According to the company, the 88% bio-based ingredient is also easy for formulators to use with a high active content, and does not carry any regulatory use level restrictions or require any solids handling.
Stepanquat Helia launched at NYSCC Suppliers' Day 2019.