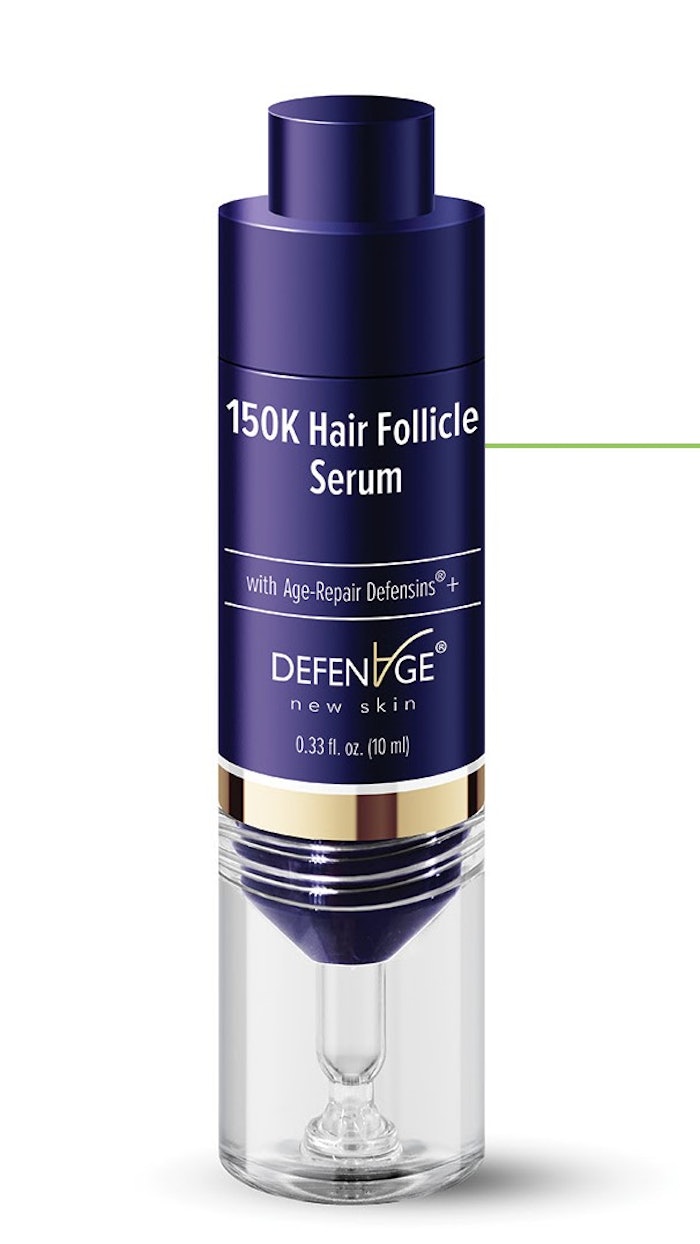 DefenAge Skincare has launched 150K Hair Follicle serum, containing apigenin, azalea flower-isolated yeast extract, organic pea sprouts extract and a concentrate of DefenAge's Age-Repair Defensins. 
Related: DefenAge Granted 2 Patents for Melasma and Hair Growth
The serum is designed for both men and women to revitalize the scalp and skin under the hair and is applied directly to the scalp through a vial.
Facial plastic surgeon, Gregory Keller, Ph.D., M..D, stated: "Pre-clinical research showed that the topical application of human defensins in the research models leads to enhanced hair production through the augmentation of key Wnt-transcripts and stimulation of the blood supply through the activation of angiogenesis."
DefenAge's CEO, Nikolay Turovets, commented: "During initial testing, we also found that the new serum provides remarkable benefits if applied on the skin under the beard."
Clinical pilot studies revealed the progressive normalization of visible hair-growth metrics and hair qualities, visible reduction of shedding and normalization of scalp conditions over the course of one, two and and three months, according to DefenAge.