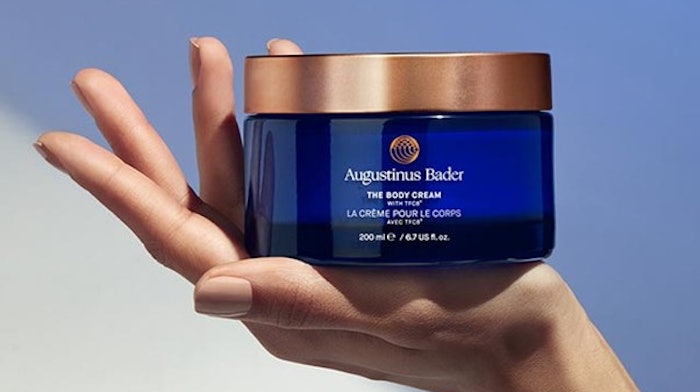 Editor's note: While the "Read the Label" series provides an overview of the ingredients cosmetic manufacturers use and their related claims, without use levels or access to clinical studies, the author is drawing conclusions based on speculation—albeit from training, formulating experience and, in some instances, evidence in the literature. The following is offered for your consideration and further verification.
Featured: Anti-cellulite Literature: Microneedles, PGI2 Agonists and Prickly Ash
Professor Augustinus Bader resides in Germany, where he is head of the Applied Stem Cell Biology and Cellular Technology department at the University of Leipzig. Bader boasts an impressive CV with a series of published papers (190+); key roles in chairing and founding various international organizations/congresses; and most importantly, more than 30 years of experience specializing in human self-healing capabilities, where he has witnessed the devasting effects of scars and burns in people.
This passion and experience inspired Bader to create a healing gel for application to the skin so as to avoid the need for skin grafts. In 2018,  Bader launched two cosmetic products–The Cream and The Rich Cream. Since then, the brand has gone from strength to strength, even partnering with Victoria Beckham for a product range.
Across this range, the products contain "TFC8" (trigger factor complex). This blend of amino acids, vitamins and nutrients are patented to the Augustinus Bader brand. The complex is said to provide the optimal conditions for skin healing. The brand carried out extensive clinical trials with published results. 
Clinical Results
The brand claims the product hydrates, firms and smooths the skin while reducing the appearance of imperfections, cellulite and stretch marks. To back these claims, the results from clinical trials*** are shared, including:
Overall, a 64% to 75% reduction in the appearance of cellulite after 12 weeks;
75% reduction in the appearance of cellulite on the hips*;
74% reduction in the appearance of cellulite on the buttocks*;
64% reduction in the appearance of cellulite on the thighs*; and
64% reduction in the appearance of stretch marks**.
* 12-week clinical trial of 35 subjects in the UK, aged between 21-59
**12-week clinical trial of 35 subjects in the UK, aged between 18-51
***4-week Consumer Perception Study of 55 subjects
Ingredients
The ingredients below in bold are ones that I believe are contributing to the product's performance and claims:
Ingredients: Water (Aqua), Butyrospermum Parkii (Shea) Butter, Behenyl Alcohol, Dicaprylyl Ether, Glycerin, Lauryl Laurate, Myristyl Myristate, Glyceryl Stearate, Polyglyceryl-3 Methylglucose Distearate, Sodium Stearoyl Glutamate, Xylitylglucoside, Anhydroxylitol, Xylitol, Chlorphenesin, Sodium Benzoate, Citric Acid, Bisabolol, Xanthan Gum, Tocopherol, Helianthus Annuus (Sunflower) Seed Oil, Alcohol, Glucose, Tocopheryl Acetate, Cholesterol Hydrogenated Lecithin, Sodium Hydroxide, Verbena Officinalis Flower/Leaf Extract, Alanyl Glutamine, Arginine, Ceramide NG, Ceramide NP, Glycine, Lysine, Oleic Acid, Palmitic Acid, Phenylalanine, Proline, Scenedesmus Rubescens Extract, Phenoxyethanol, Brassica Alba Oil, Disodium EDTA, Oligopeptide-177, Sodium Ascorbate.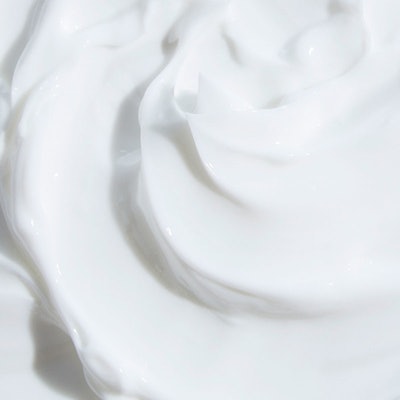 Butyrospermum Parkii (Shea) Butter
Looking at the base ingredients, I can see this is a simple but nourishing emulsion formulation. Quite often, simple emulsion bases offer optimal transport systems for active ingredients to diffuse through and penetrate the surface layers of the epidermis. Shea butter will provide a thick, nourishing base and impart a layer on the skin to lock in the formula. 
Bisabolol
This traditional soothing active is known for its anti-inflammatory, antioxidant and healing properties. The ingredient works well on irritated or sensitive skin to calm and restore it. 
Cholesterol
As we know, cholesterol is a substance found in our blood and low levels are required to create new cells but high levels can cause blockages in our blood vessels. Using cholesterol in skin care can help with firming (leading to a reduction in wrinkles), pore size reduction and moisturization. 
Hydrogenated Lecithin
Hydrogenated lecithin is a naturally derived emulsifier that is ideal for sensitive skin. It is quite often derived from soybean and has anti-inflammatory properties, which help to soothe irritated skin and reduce irritation from other ingredients used in the formula.
Related: Skin Firming Body Cosmeceuticals from Skin689
Some studies show that hydrogenated lecithin reduces the stinging effect that sensitive skin users sometimes experience when applying products.
Alanyl Glutamine, Arginine, Glycine, Lysine,
Proline
I have selected these materials as key dipeptides, non-essential and essential amino acids that could be part of the TFC8 blend the brand uses. These ingredients are broken down by enzymes in the skin to provide the cells with nutrition for optimum healing and recovery. The brand states that this patented blend of key nutrients creates an "optimal environment for cell renewal," "reduces the appearance of fine lines and wrinkles," as well as "reduces the appearance of cellulite, stretch marks and damage caused by external aggressors."
Ceramide NG
This material has a good affinity with the skin as it is identical in structure to the main lipid found in the stratum corneum. Due to this structure, it absorbs quickly to lock in moisture and strengthen the connections that hold cells together, therefore, reducing desquamation and flaky skin. It also reduces redness while soothing irritation. 
Ceramide NP
Similar to ceramide NG, this NP ceramide is, too, an essential compound found in the skin's lipid bilayer. The NP grade is more commonly used in cosmetics due to its effective moisturization properties but it can be difficult to formulate as it can crystallize out, causing a grainy texture. This ceramide strengthens the skin barrier, reduces TEWL and smooths skin cuticles. 
Oligopeptide-177
This peptide is made of various amino acids; some of these are tyrosine (which the body naturally produces to synthesize various proteins), aspartic acid (used to synthesize urea–a key component found in the skin's NMF), cysteine (the main protein in nails, hair and skin; also makes collagen to increase skin elasticity) and valine (an essential branch-chained amino acid known to boost the immune system and promote muscle recovery/growth). 
Usage
To use the product, consumers are instructed to massage it into clean, dry skin as often as needed for smooth and hydrated skin, from neck to toe.
Augustinus Badar's The Body Cream can be purchased online or in beauty concessions for £71 for 100 ml or £140 for 200 mL. 
Disclaimer: This article was produced in the UK and therefore the INCI listing complies with European labeling requirements.
Previous "Read the Label:" Wild–Bergamot & Grapefruit Natural Deodorant