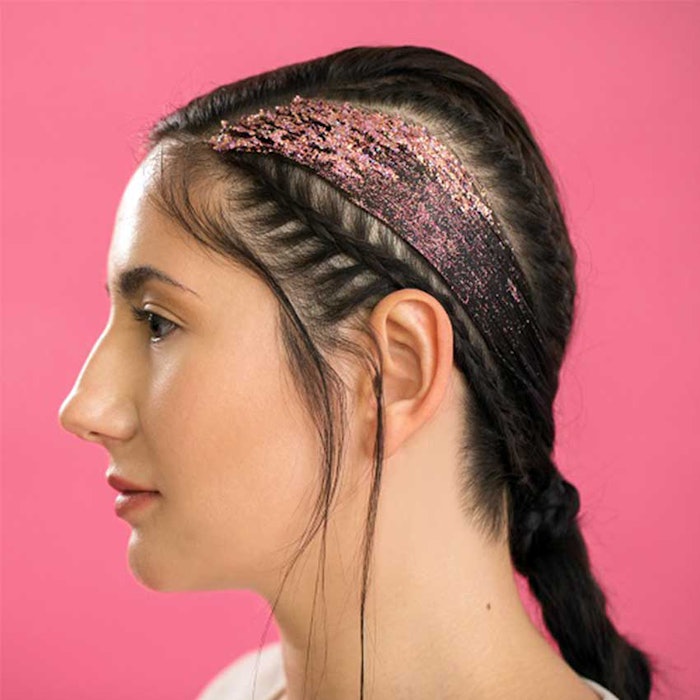 Clariant
Within personal care, textures like jellies, putties and sugar cube exfoliators cater to consumer desires for engaging the senses. This has led to Clariant's recent line, Fantasy Formulations, of brightly colored, metallic and glitter formulations in various formats.
Related: BeautyForward: Clariant's Active, Anti-aging and Fantasy Formulations
Edition 4 of Clariant's Fantasy Formulations includes a primer jelly, exfoliating cubes and hair and body gel.
'Insta-Ready' Smoothing Primer Jelly
This bouncy jelly-like formula ensures a grip effect for makeup to stay on the face and contains hydrating and collagen-boosting actives to improve the complexion long-term. The Jelly texture is able to apply evenly, easily and offers a "fresh" sensation.
Key ingredients included are Aristoflex Velvetc (INCI: Polyacrylate Crosspolymer-11); PolyTensor (INCI: Fructan (and) Hyaluronic Acid (and) Laminaria Japonica Extract (and) Levulinic Acid (and) Pentylene Glycol (and) Sorbitan Caprylate (and) Water (Aqua) (and) Yeast Beta-Glucan); Fuligo (INCI: Water (Aqua) (and) Pentylene Glycol (and) Sargassum Fusiforme Extract); and MultiEx Humid-Max Plus (INCI: Glycerin (and) Water (Aqua) Panthenol (and) Pentylene Glycol (and) Polyquatermium-51 (and) Sodium PCA (and) Sodium Hyaluronate (and) Sorbitol (and) Trehalose (and) Urea).
Cosmic Glitter Hair and Body Gel
As well as moisturizing skin and stimulating hair stem cells to prevent hair loss, this lightweight gel infuses face, body and hair with glitter that creates a "strobing" effect due to the clear glitter. According to the company, the gel is easy to apply evenly and rinse-off and has minimal glitter fallout to prevent mess.
Key ingredients included are Aristoflex Tac (INCI: Ammonium Acryloyldimethyltaurate/Carboxyethyl Acrylate Crosspolymer); Emortal Pep (INCI: Pisum Sativum (Pea) Peptide (and) Propanediol (and) Water (Aqua)); and MultiEx Humid-Max Plus.
Crushed Candy Exfoliating Cubes
Bringing an exfoliating ritual to body care, one waterless cube is enough to exfoliate and nourish the whole body, transforming into a creamy foam that leaves skin silky and glowing. The cubes also contain high RCI of 96%, contains COSMOS-certified ingredients, and are free from sulfates, silicones and synthetic fragrances.
Key ingredients included are refined murumuru butter; Plantasens Emulsifier HP30 (INCI: Glyceryl Stearate (and) Cetearyl Alcohol (and) Sodium Stearoyl Lactylate); GlucoTain Plus (INCI: Capryloyl/Caproyl Methyl Glucamide (and) Lauroyl/Myristoyl Methyl Glucamide); GlucoTain Sense (INCI: Sunfloweroyl Methyl Glucamide); Plantasens Emulsifier SFO (INCI: Sunflower Seed Oil Sorbitol Esters); and BioDTox (INCI: Propanediol (and) Bioflavonoids (and) Brassica Oleracea Italica (Broccoli) Extract (and) Aloe Barbadensis Leaf Extract).
For more information, contact Clariant.