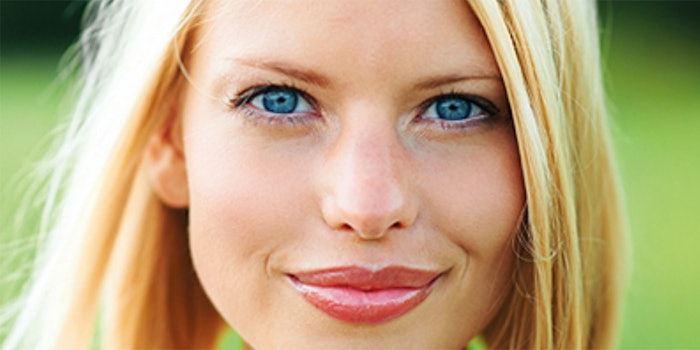 DSM
DSM's Retinol GS 50 (INCI: Retinol (and) Polysorbate 20 (and) BHA (and) BHT) is a multifunctional anti-aging active comprising retinol in polysorbate and stabilized with antioxidants BHA and BHT. 
Related: DSM Maps Changes in Facial Sebum, Microbiome Post-botanical Treatment
According to DSM, 54% of consumers worldwide believe in the effectiveness of retinol, especially in anti-aging skin care but for a few consumers, high concentrations are also known to increase skin sensitivity. In a study on human skin, the company combined retinol with Beauactive (INCI: Hydroxystearic Acid). Both of these skin care ingredients are collagen boosters but when used in combination, the two deliver a reportedly synergistic boost of 238%, offering a way to retain retinol's efficacy.
According to company studies, it was found that a formulation with 0.1% retinol had a perceivable positive impact on forehead wrinkles in four weeks and reduced the depth and volume of crow's feet compared with a placebo. Using "advanced dual chamber technology," the company merged an oil gel with Retinol GS 50 and a smooth cream with Beauactive to create a formula powered by two collagen-boosting actives in order to achieve an anti-wrinkle result.
Additional benefits include reducing skin photo-damage effects; improving firmness and elasticity of the skin; reducing skin discoloration and mottled pigmentation; and rebalancing uneven skin tone.
Previously: DSM Acquires Flavor and Fragrance Intermediates from Amyris