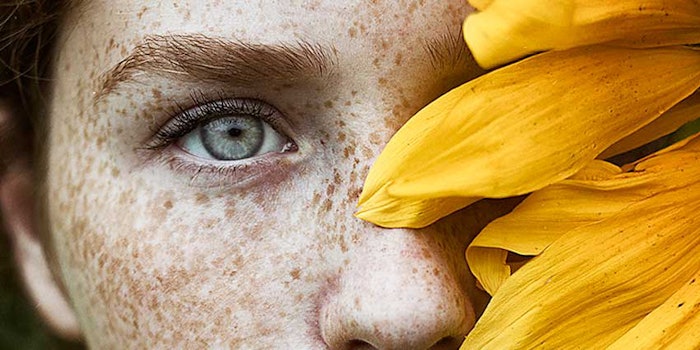 Roelmi HPC
Roelmi HPC has presented its line of sustainable functional ingredients for cosmetic applications: the BeauSens line.
Related: Roelmi HPC Extracts Méditerranée Naturals from the Region
BeauSens is reportedly the result of a sustainable project that integrates the principles of green chemistry and ensures a low environmental impact. Some ingredients in the line are based on sunflower (Helianthus annuus), a well-known vegetable oil. Additionally, golden blossom seed, a source of essential fatty acids including linoleic and oleic, is utilized to support the development of green cosmetics.
BeauSens Air (INCI: Ethylhexyl Pelargonate): A natural-derived emollient with texturizing properties and evanescent feel. This light emollient with a dry skin feel is particularly suitable for face, body and hair care applications. It represents the biodegradable alternative to light cosmetic emollients such as silicones, for specific applications.


BeauSens E-SF (INCI: Polyglyceryl-3-Stearate (and) Sunflower Seed Oil Glycerides (and) Cetearyl Alcohol): Is a primary emulsifier designed with high performance to stabilize o/w emulsions with a reportedly pleasant touch. Its easy-to-handle pearl form improves dosing precision and additionally improves skin biocompatibility and skin feel with a fresh and hydrated sensation.


Finally, BeauSens PG4 (INCI: Polyglyceryl-4 Pelargonate): Is a nonionic mild surfactant for skin support. Unlike standard nonionic surfactants, it is a sustainable solution for various cosmetic formulas, especially cleansers such as micellar waters, intimate hygiene or makeup removers. Additionally, it has solubilizing properties to support sustainable cosmetic formulas.