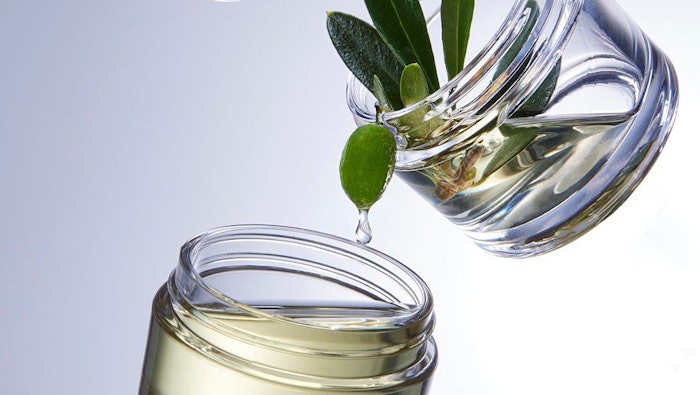 Image source: Sophim
Sophim has debuted Biophytosebum (INCI: Olive Oil Decyl Esters (and) Squalene), a vegetable-derived active emollient. The ingredient can act as a natural alternative to silicones, as sensory testing demonstrated.
Biophytosebum was assessed in a blind comparison with two grades of silicones, i.e., dimethicone and cyclopentasiloxane, whereby eight criteria were examined by a panel of 12 judges. The products were applied to the forearms and evaluated under red light to eliminate bias due to slight color differences. The sensory properties of each were rated on a scale from 1 to 10. 
Biophytosebum rated above average for shine (~7.5/10), spreadability (~8/10) and softness (~7/10) during and after application. In addition, it was less greasy than film-forming silicone. Further, the ingredient provided a naked skin touch.
According to Sophim, silicones such as dimethicone are not biodegradable and present possible environmental issues. In addition, cyclopentasiloxane is being monitored for its potential action as an endocrine disruptor. As such, Biophytosebum is offered as a bio-based alternative that is COSMOS-approved and available in an organic version.