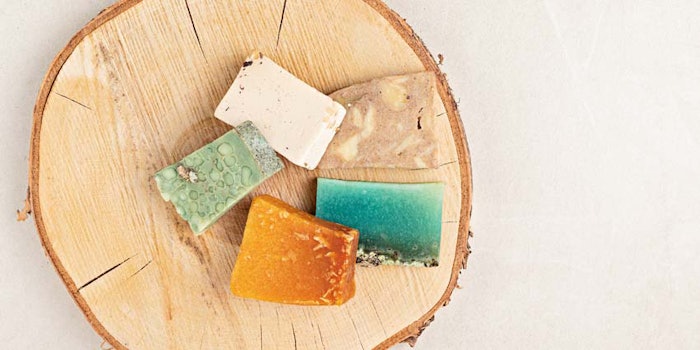 Beauty Accelerate—a co-production of Cosmetics & Toiletries and Global Cosmetic Industry—will once again host a virtual event featuring a lineup of leaders in cosmetics innovation ranging from ingredients and R&D, to marketing, retail, packaging and more. Join us this Oct. 19-21, 2021, to become a part of beauty's resurgence.
Registration is now open! 
Featured Talk: Ethical Beauty—Waterless Bars, Upcycled Ingredients and Circular Product Strategies

Socially, ethically and globally conscious consumers have driven market trends for at least a decade, pushing the naturals movement to evolve and become something greater. The personal care industry has embraced these sustainable and transparent tenets, sourcing materials in support of fair trade and social progress, and seeking to reduce waste and emissions.
See related: Green Isn't Enough; Social Progress is the Next Chapter for Naturals
Such facets of product development have culminated in the clean beauty movement, whose latest iterations include reducing water consumption, upcycling cosmetic ingredients, and designing products for circular cradle-to-cradle consumption. This presentation, given by Jo Chidley of Beauty Kitchen, describes how to: formulate waterless products, including bars; source and implement upcycled ingredients; and design products for a circular economy.
Biography: Jo Chidley, Beauty Kitchen
Jo Chidley is a chemist and the co-founder of Beauty Kitchen, a pioneering company on a mission to create the most sustainable beauty products in the world. She has won various industry awards, including the Who's Who in Natural Beauty, and business awards such as Scale Up Entrepreneur of the Year.
As an advocate for a circular economy, Chidley's goal is to drive the beauty industry forward with better practices and approaches, considering everything from the efficacy of products and the way ingredients are sourced, to the sustainability of the packaging for each product. Sustainability in packaging is close to her heart, which inspired Beauty Kitchen's Return, Refill, Repeat program.
See related: Debate; Why 'Clean' Beauty Doesn't Mean 'Safer'—Yet