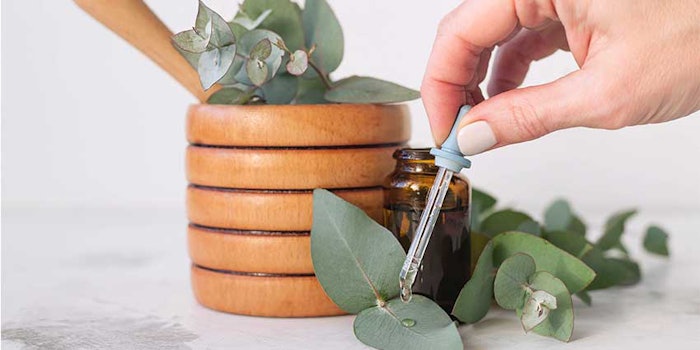 ID 107626353 © Inessa Shustikova | Dreamstime.com
Down Under Enterprises has brought back its original Australian eucalyptus oil as Eucalyptus Kochii Oil (INCI: Eucalyptus Leaf Oil).
Related: Lauder Findings on Sirtuins, Stress and Eucalyptus
The Eucalyptus kochii species is said to be particularly suited to essential oil production, with its naturally occurring concentration of eucalyptol (1,8-cineole). This species is responsible for the therapeutic properties commonly associated with eucalyptus oil. According to the company, eucalyptol has been proven to contain antimicrobial capabilities and even has functionality as a mouthwash active ingredient. Additionally, antiviral benefits for the respiratory system were noted, as well as for sinus and lung health.
To assist with the incorporation of Eucalyptus Kochii Oil into products, the company has successfully petitioned the Personal Care Products Council to establish an updated cosmetic ingredient name for Eucalyptus Kochii Oil. This updated INCI will support the cosmetic market uptake of Eucalyptus Kochii Oil.