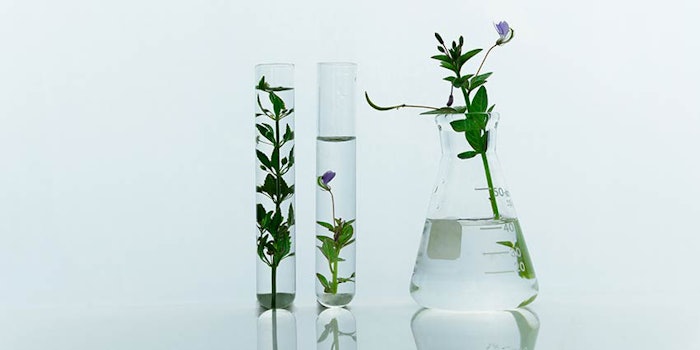 Call them the Avengers of Natural Products—DuPont Tate & Lyle, Corbion, INOLEX and ACT-Solutions have joined forces for a range of personal care product formulations with bio-based content.
At their respective booths at NYSCC Suppliers' Day 2019 in New York City, DuPont Tate & Lyle Bio Products, Corbion and INOLEX showcased 15 certified high bio-based content, leave-on and rinse-off finished product formulas, developed and packaged by ACT-Solutions.
"Consumer demand for natural products is continuously growing and they expect products that perform," said INOLEX director of marketing Lisa Gandolfi. "The market-ready bio-based formulations developed in this collaboration are a significant step forward in delivering consumer-desired products that are certified for bio-based content."
Each formula received USDA BioPreferred product certification; the certification relies on a quantitative ASTM test method performed by a certified ASTM laboratory to determine bio-based content. The formulations have been tested across a wide range of industry accepted criteria, including stability, to ensure they meet requirements for personal care products.
Steve Hurff, vice president of marketing and sales at DuPont Tate & Lyle Bio Products, commented: "These newly formulated personal care products developed through our technical collaboration are proof the formulator no longer needs to tradeoff between performance and sustainability when selecting ingredients."