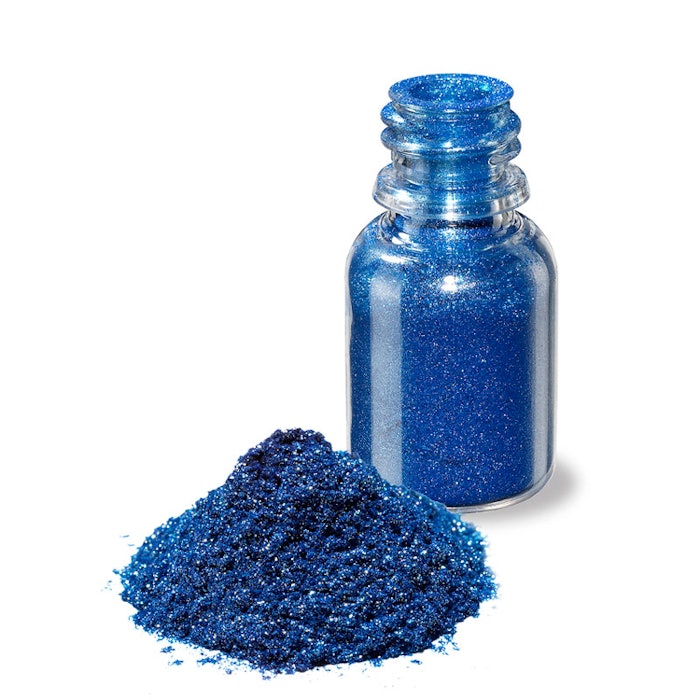 Specializing in science and technology, Merck KGaA, Darmstadt, Germany, introduced Ronastar Lapis Jewel, a new effect pigment for the cosmetics industry.
Meeting the requirements of the European REACH regulation, the ingredient brings color for eye shadows and nail polishes.
Ronastar Lapis Jewel offers an intense sparkling blue appearance, reflecting the fascination of lapis lazuli. The appearance of the deep-blue, semi-precious stone calls to mind a starry sky. In ancient Egypt, lapis lazuli was long reserved for pharaohs as the "stone of kings."
The pigment consists of calcium-aluminum borosilicate platelets, coated with special metal oxides and iron blue. Its sparkle in cosmetics is based on a particle size of 20 to 200 μm, which creates light reflections.
This new product continues the jewel series of effect pigments for cosmetics. Additional jewel ingredients include Ronastar Golden Jewel and Ronastar Copper Jewel.